Now, with so many resources out there on branding trends, it's easy to feel overwhelmed by the prospect of refreshing your brand. As always, Expand a Sign is here to provide you with the ultimate guide to the biggest branding trends in 2020 and we've narrowed it down to the top 3 in each category to what we believe to be the best trends will be.
Just remember, because something is trendy, doesn't mean it'll be a success. Trends don't necessarily apply to every brand but there are elements and inspiration to be taken from trends. Our list includes trends that we believe will be a good fit for a broader spectrum of brands and will have a bit more staying power.
The "new year, new me" mindset shouldn't just apply to us as individuals but also be applied to our brands as it's the perfect opportunity to refresh and refine your branding.
We've researched the biggest design trends for logos, web design, typography and colours in 2020 and compiled the ultimate resource to help you refresh your brand this year.
Now, before we delve into the biggest branding trends for 2020, we must stress that this is not a project to undertake lightly. Be sure that your brand refresh is carried over into all your brand's touchpoints in order to maintain brand consistency.
Logo Trends
Minimalist
Guess who's back? Back again… Nope not Shady. Minimalism is back and personally speaking, nothing looks better than a well-executed minimalist logo. These logos are simply timeless. For those wanting to push the envelope a bit while still remaining elegant and clean, we have nuance minimalism. This style offers both simplicity coupled with intriguing components – from negative space, sleek cut-outs and simple shapes.
Gradients
Now minimalism is not for everyone, especially if you're wanting your brand to stand out. Gradient logos can also be executed in such a way that you can have the best of both worlds – simple with a bit of character. Gradients are a great way to give a logo life and energy through a dynamic spectrum of colour.
Geometric
This trend seems to grow each year and we believe geometric logos are going to be even more prominent in 2020 with more simple and sophisticated designs.
Web Design Trends
Dark Mode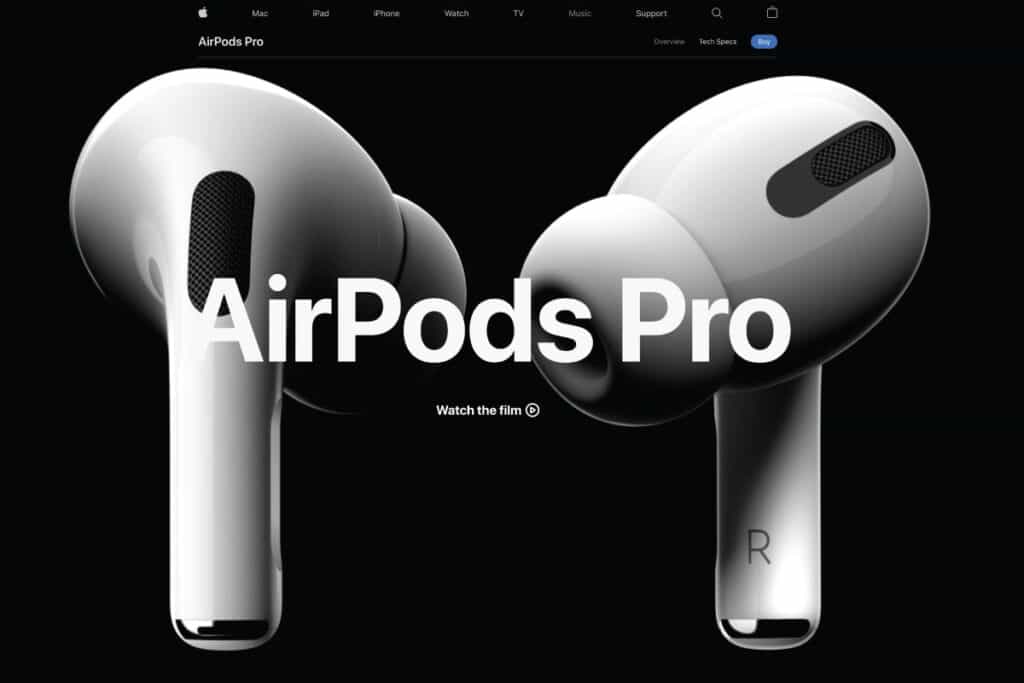 With the latest release of IOS updates for both mobile and desktop offering dark mode, we believe that this will be one of the hottest trends in web design this year. Dark backgrounds look ultra-modern and allow design elements to stand out more, creating a higher contrast ratio with the use of other colours for a truly dynamic design, whilst still remaining easy on the eye.
Minimalist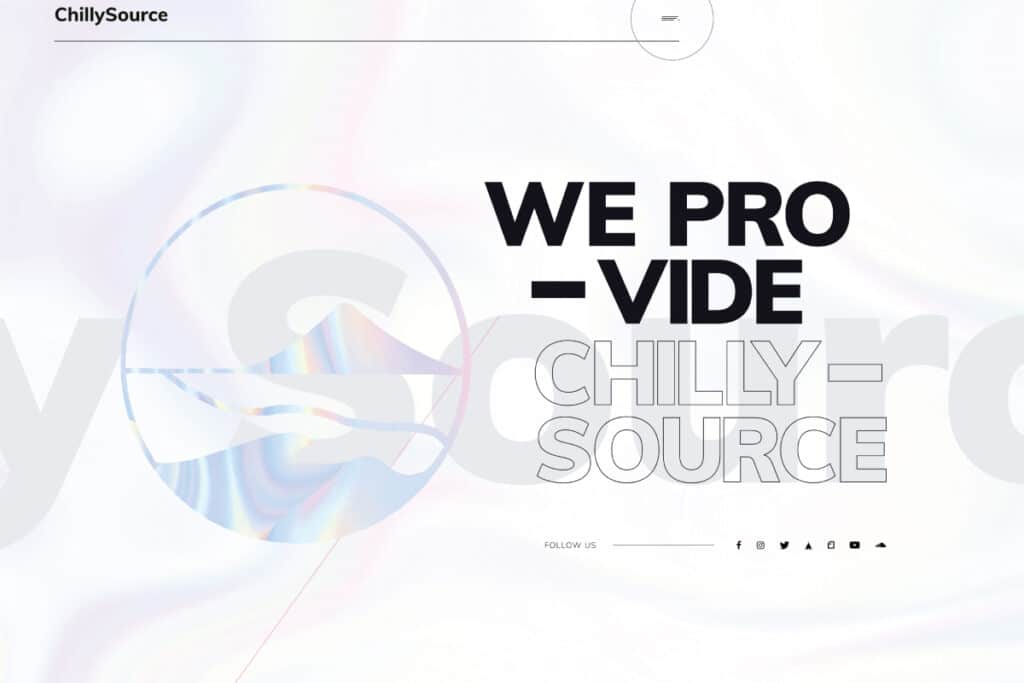 Less is more has never been more true when it comes to consumer design preference trends. With our preference towards voice and video content over text being more and more evident, websites are becoming more simplistic in design to facilitate easier navigation. This is mainly down to the rise in wearables – from smart watches to fitness devices, consumers are getting more used to simpler navigation and this trend will continue to dominate in 2020. Be sure that your visual elements are powerful and really stand out as this will get the lion's share of attention.
Soft Shadows & Floating Elements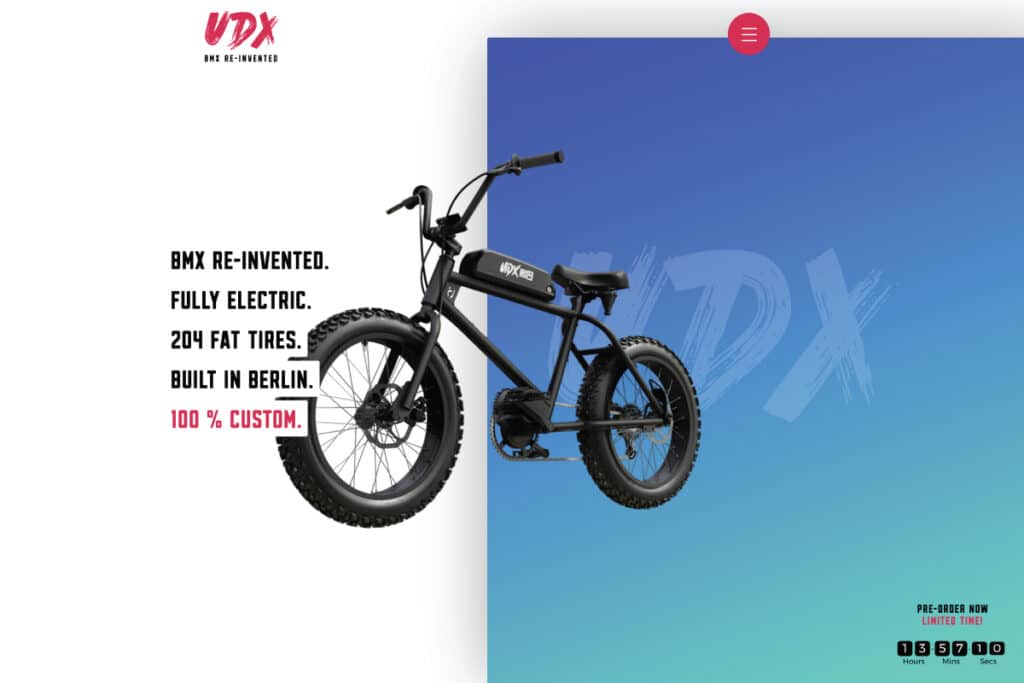 This style gives elements a 3d-esque effect without the labour that goes into creating 3D elements. This design gives your website more visual depth with soft shadows and floating elements. These simple design tweaks can take a relatively flat design and give it layers and make it more interesting. This can be applied to both visuals and text.
Typography Trends
Thicker/Bolder Typography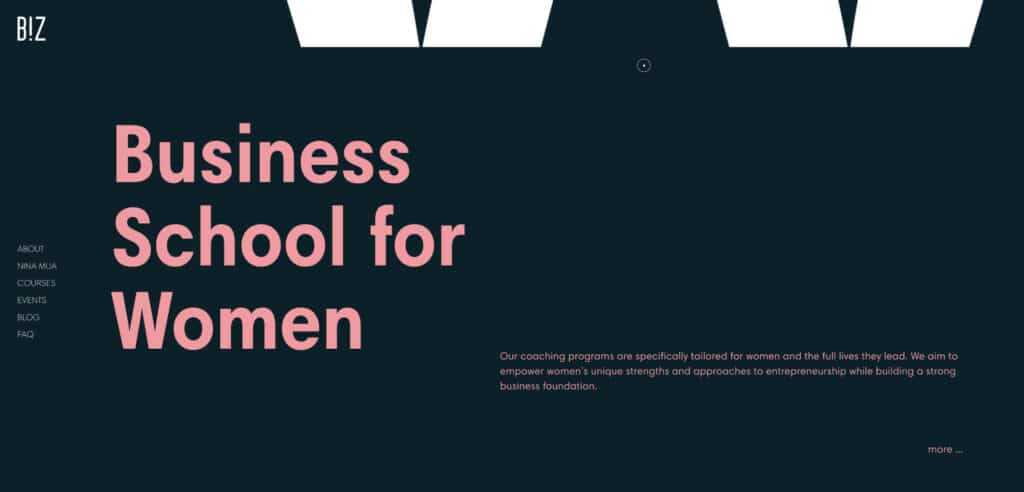 Designers will use bold san-serif fonts paired with thinner fonts to modernise their designs. It's important to pay careful attention to design principals when pairing fonts, so look at font families that a large selection of both heavy and thin font options.
When using this style ensure that you follow these 2 basic rules"
Keep the heavy fonts for short phrases to avoid over-powering your design.
Use the thinner fonts to add contrast and compliment your design while maintaining balance.
Maxi Typography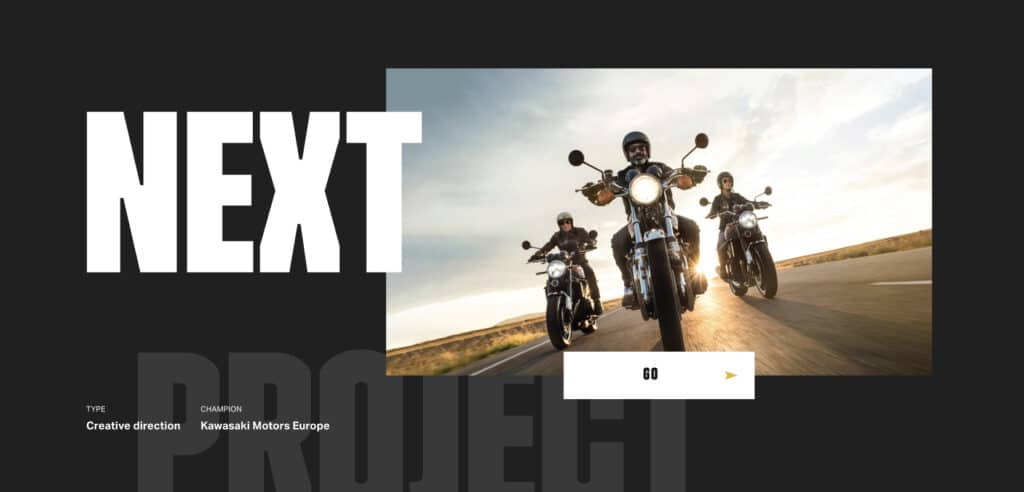 Now this is no new trend. You may recall seeing this style in both 2018 and 2019, and will continue to "bleed" over into 2020 (pun intended). Now maxi typography will share similar characteristics with our previous trend with the use of bolder fonts but it'll just be on steroids. This trend is so bold in its' use, that it often bleeds off the page and take centre stage of the design. Maxi typography is about getting your message across in the boldest and most attention-seeking way possible.
Semi-transparent Typography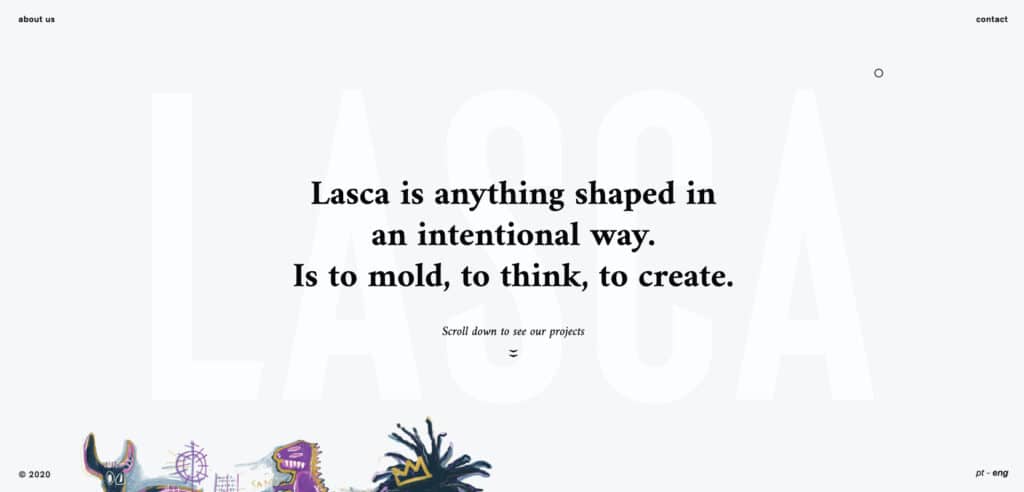 This style is a good choice for designers who want to place text over or behind a fairly busy design or image. The nice thing about this style is that not only does it effectively blend into the design but also remains a significant element of the design and tie everything together.
Again, the choice of bolder fonts will dominate this style.
Colour Trends
Now each year, Pantone release their colour of the year which has influenced product development and purchasing decisions in multiple industries, including: fashion, home furnishings, and industrial design, as well as product packaging and graphic design.
This year is no different with the release of Pantone's 2020 colour of the year, Classic Blue.
Now this doesn't necessarily mean it'll trend, so we have to look at other resources and who better to trust than the biggest image library in the world, Shutterstock.
To discover which colours are on the rise, the team at Shutterstock sorted through their customer downloads and analysed billions of pixel data from all those images. They then mapped each pixel to their closest hex code and analysed which colours had the highest growth between last year and this year. Here are the results.
Lush Lava
Aqua Menthe
Phantom Blue
As 2020 progresses, we'll monitor how these branding trends are keeping up with our predictions. If you have any suggestions that you would like to share with us, we'd love to hear them. Get in touch with us via our social media channels. Stay trendy in 2020!