At Expand a Sign, sustainability is close to our hearts. It is something that we as a team, are extremely passionate about and we're constantly discovering new ways in which we can improve our supply chain, whilst ensuring that sustainability remains at the forefront of everything we do.
WHERE OUR SUSTAINABLE JOURNEY BEGAN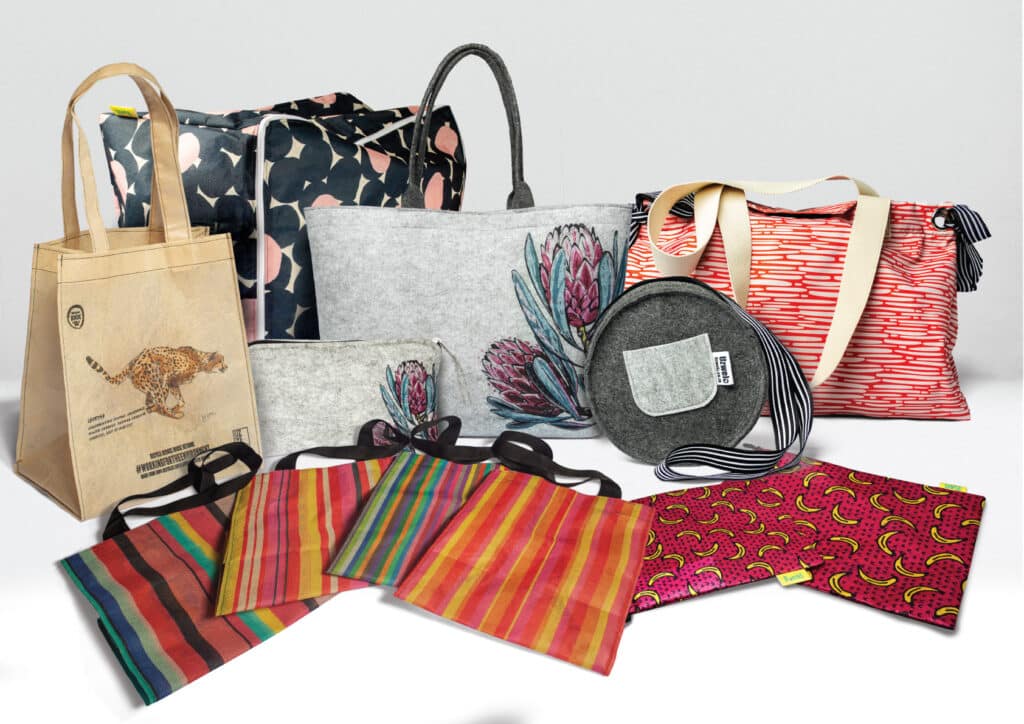 4 years ago, we officially launched our Uzwelo brand, which sees our waste fabric turned in beautifully hand-made bags that brings with it a heart-warming story of real change. Through this initiative, we are able to up-skill individuals that may have been lost to South Africa's unemployment black hole – a first in our industry. But what is economic sustainability without environmental sustainability?
Notoriously, the textile industry is one of the biggest contributors towards waste pollution, with too much fabric ending up in landfills. As an ethical business, we had a responsibility to make a change – not just in people's lives, but protecting our environment for future generations too. Through the sale of our Uzwelo bags, we actively donate a percentage of our profits towards conservation – ensuring that we do our utmost to counteract our carbon footprint.
SUSTAINABILITY NEEDS TO BE TRANSPARENT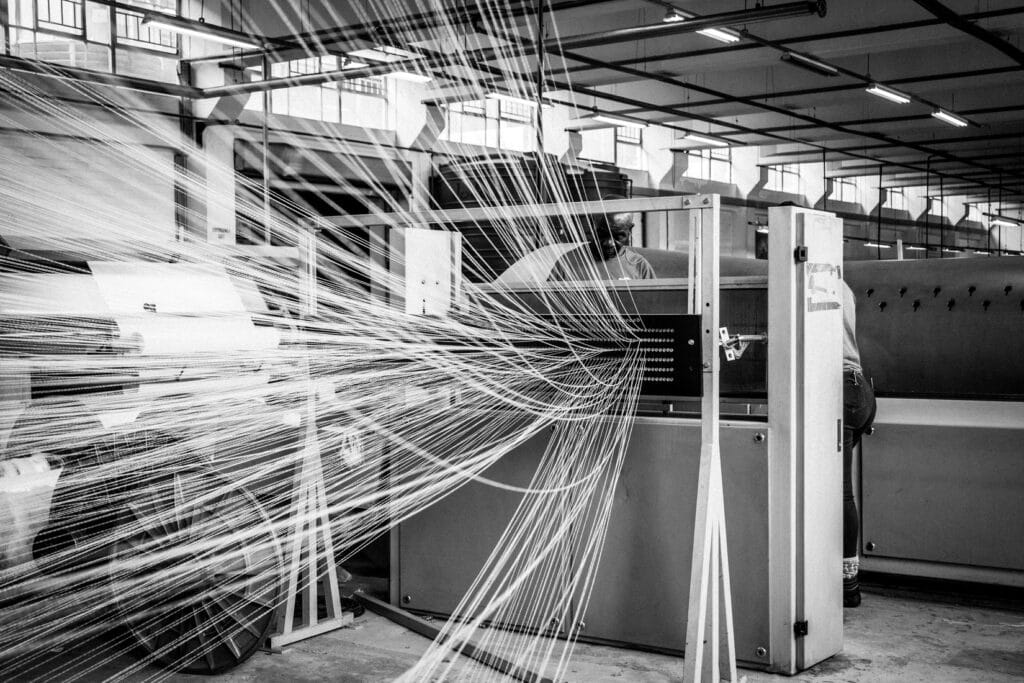 As a vertically integrated business, we are responsible for every aspect of our manufacturing process – from yarn to finished product. This offers us the flexibility and accountability to do what none of our competitors can. At our weaving plant, we have undertaken a massive water and energy recycling project, that allows us to be more efficient without being wasteful.
Now, we realised that we only started to scratch the surface with our sustainability efforts and needed to use our expertise to make a difference at every possible touchpoint within our business. We have already gone to great lengths to minimise our environmental impact by recycling as many of our raw materials as possible, streamlining manufacturing processes to reduce energy consumption and utilising eco-friendly products in our various production processes, but there's always room for further improvement.
All our dye-sublimation inks are water-based and non-toxic. 20 x 5L ink bottles and 20 sewing thread cores are recycled each week. Our office print supplier also collects our used toner cartridges, which are in turn recycled. Some of our recycled plastic is then used for manufacturing some of the plastic components for our new product ranges, including our Forecourt Banner which is marketed for large volume orders.
LOOK TOWARDS A SUSTAINABLE FUTURE
One of our biggest and most enterprising drives towards sustainability, is the development of our very own rPET fabric. Now for those of you that aren't too versed in what PET is, it's the compound that is used to create plastic cold drink bottles. The devastation PET has caused over the years and will continue to cause our environment and wildlife, will subsequently destroy our planet if we don't learn how to utilise our PET waste.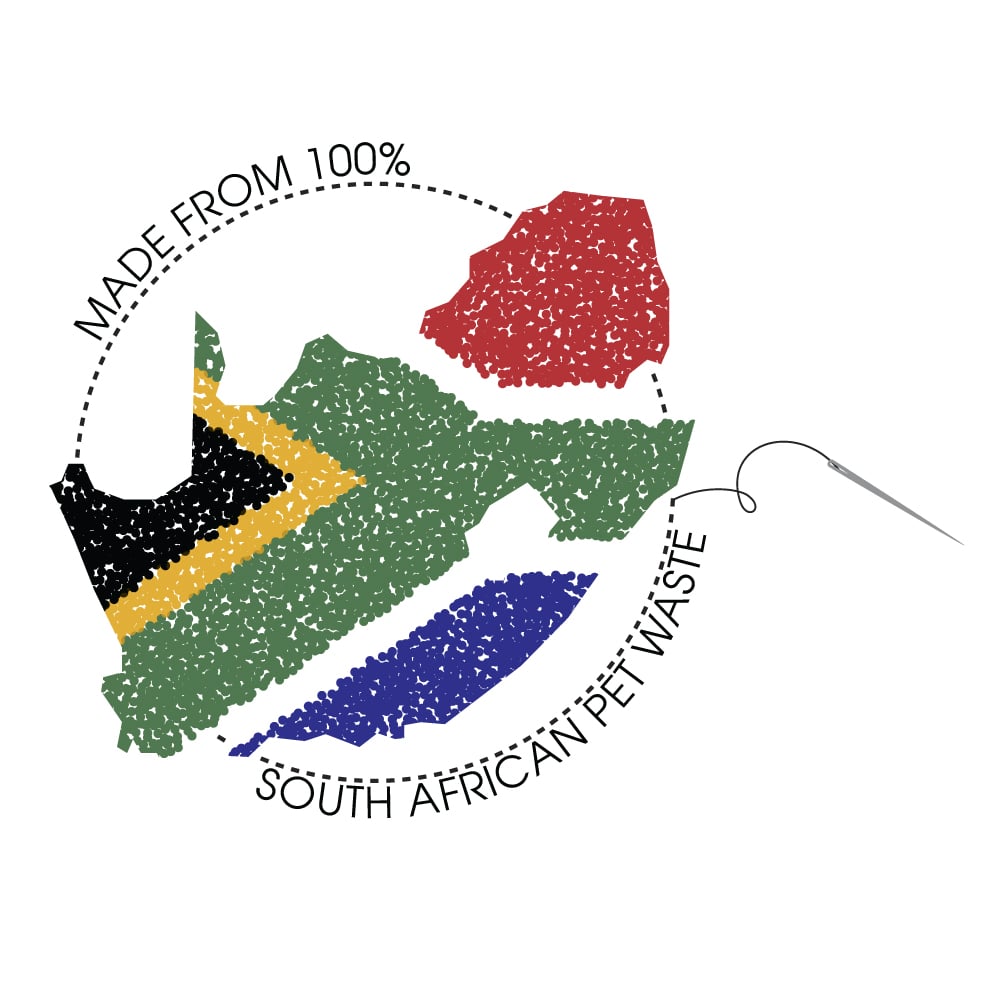 As with our nature to pioneer and push the boundaries, we felt that something needed to be done. With this drive and passion, we exclusively weave 100% and 40% PET fabric for the textile and branding industry respectively. Why is it exclusive you may ask? Well, unlike other manufacturers that utilise rPET that is sourced from China, Indonesia and the likes, our rPET yarn is made from 100% local South African PET waste and is exclusively supplied to us. By utilising local waste, we are further creating job opportunities in our country
SUSTAINABLE BRANDING
With our 40% rPET fabric, we've started to introduce it into our product range by offering our customers a sustainable option – a direction that many of the globe's top brands are gearing towards. These products include: Gazebos, A-Frame, Acacia Umbrellas and our Pull-Up Banner range.
So, the next time you're in a retailer and you spot a product that claims it's made from 100% recycled plastic, do your due diligence as a consumer and ask the question. Where does it come from? South Africa has its' own plastic pollution and unemployment problems, so let's support local.