At Expand a Sign, we don't do average. We're constantly looking at ways in which we can push the boundaries and continue to pioneer the portable branding industry in South Africa.
However, portable branding and events have had to take a back seat for the moment, while the world finds ways to combat an invisible threat to our livelihoods, economy and most importantly, our health.
One of these ways is through the use of face masks. With this increased global demand, it's estimated that China produces 200 million disposable face masks every day – most of which will be incorrectly discarded or end up in already overflowing landfills or worse yet, our oceans and rivers.
Now many manufacturing companies like ourselves, have come to the aid of individuals, essential services and other businesses to start producing reusable face masks, which has not only taken the strain off vital medical supplies for our frontline personnel but also our fragile environment.
Before Covid, we were at war with a very visible threat in the form of plastic. Something that hasn't just disappeared because of this virus but somewhat pushed aside while the world deals with one pandemic at a time. The reality is, this problem won't go away just because we aren't paying it any attention and once the Covid dust settles, this will be something that world will need to address.
As with our nature to pioneer and push the boundaries, we felt that something needed to be done now to address both pandemics simultaneously – protect ourselves against the virus and protect our environment by recycling PET bottles. So, we developed a fabric which utilises 40% recycled PET bottles – this equates to approximately 15 PET bottles per every 4m2 and now utilise this recycled fabric in the production of all our reusable face masks.
That's not all… Most countries import their plastic waste from other countries like China when creating recycled products, but we have our own plastic waste issue deal with, which is why we only utilise 100% South African PET waste which in turn creates job opportunities.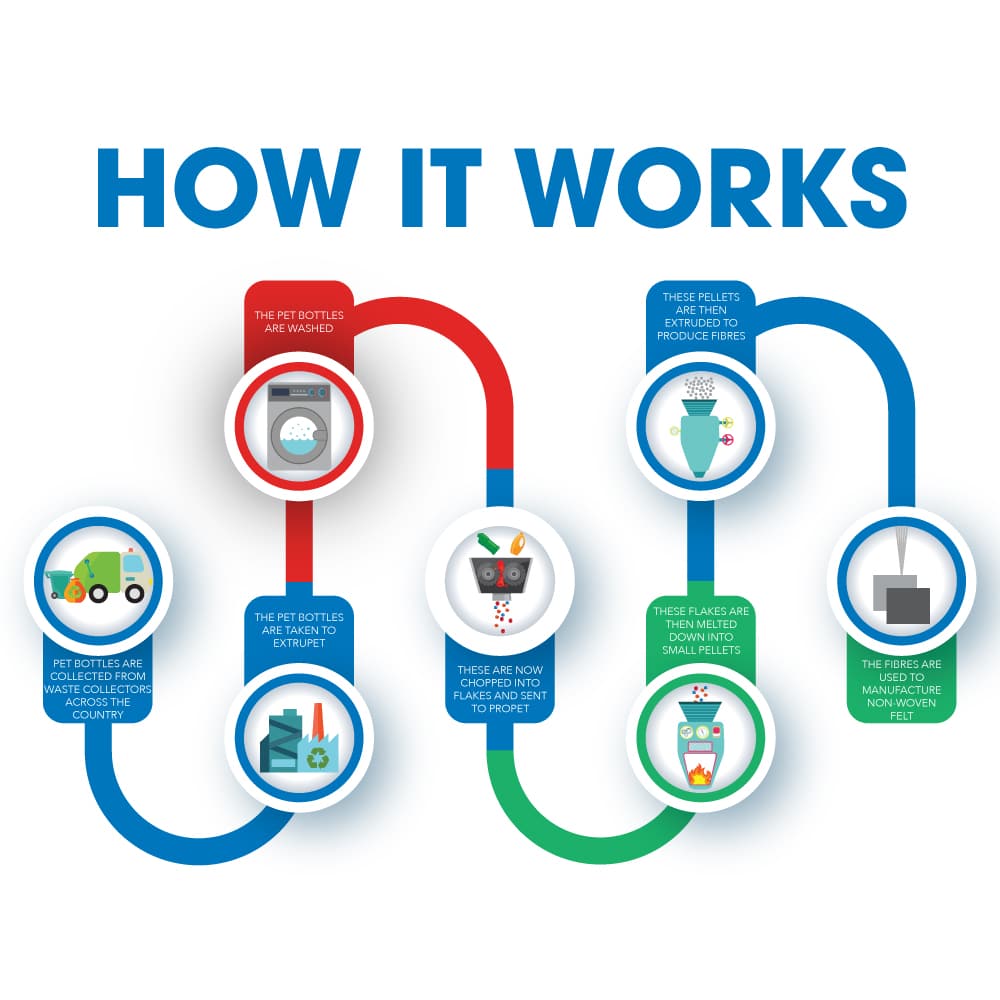 Now we get that everyone is exhausted by the Covid topic and the use of face masks but short of sticking our heads in the stand, this problem too won't just go away. The reality is that the use of face masks will be mandatory for the remainder of 2020, so why not ensure some good comes from it?