Pull-Up Banners are arguably the world's most popular portable branding item and there are no prizes for guessing why.
These versatile and cost-effective products allow anyone using them, to promote their products or services instantly whilst utilising very little space – making them the preferred brand awareness tool for any exhibition, retailer, product launch, promotion, market and to be honest, literally any event you want to promote your brand at.
Its' compact design and convenient carry bag allows it to be transported with ease, assembled in mere seconds and the ability to communicate your value proposition effectively. Branding just doesn't get simpler than this.
Now, you can imagine that with this immense popularity comes a plethora of suppliers offering a range of pull-up banners, but what exactly are you getting? A pull-up banner that requires some assembly (poles that need to be connected), can't handle the abuse of everyday use (utilising cheap components) and if you need to update your messaging, you need to purchase a new pull-up banner altogether or send it back to the supplier to have a new skin installed.
SELL A SOLUTION, NOT A PRODUCT
For these very reasons, is what makes Expand a Sign the global leader in event branding. We identify the challenges our customers may face, and develop products that not only enhance their brand's aesthetics, but make their lives as easy as possible.
ALL THE THRILLS WITH NONE OF THE FUSS

No loose parts – all our components are self-contained, so there's no risk of losing any parts
Extremely durable – High-quality alluminim frame and plastic hinges/clips designed to withstand everyday use and protected by a high quality carry bag
Cost-effective – whether you're updating your branding or messaging, just simply order a new printed fabric and slide it into the hardware
Custom – our range of Ex-T and Ex-T Lite pull-up banners have the benefit of customising the fabric skin to virtually any shape
High-Quality – 230gsm fabric with a grey blockout coating ensures no curling on the edges
EX-T & EX-T LITE PULL-UP BANNERS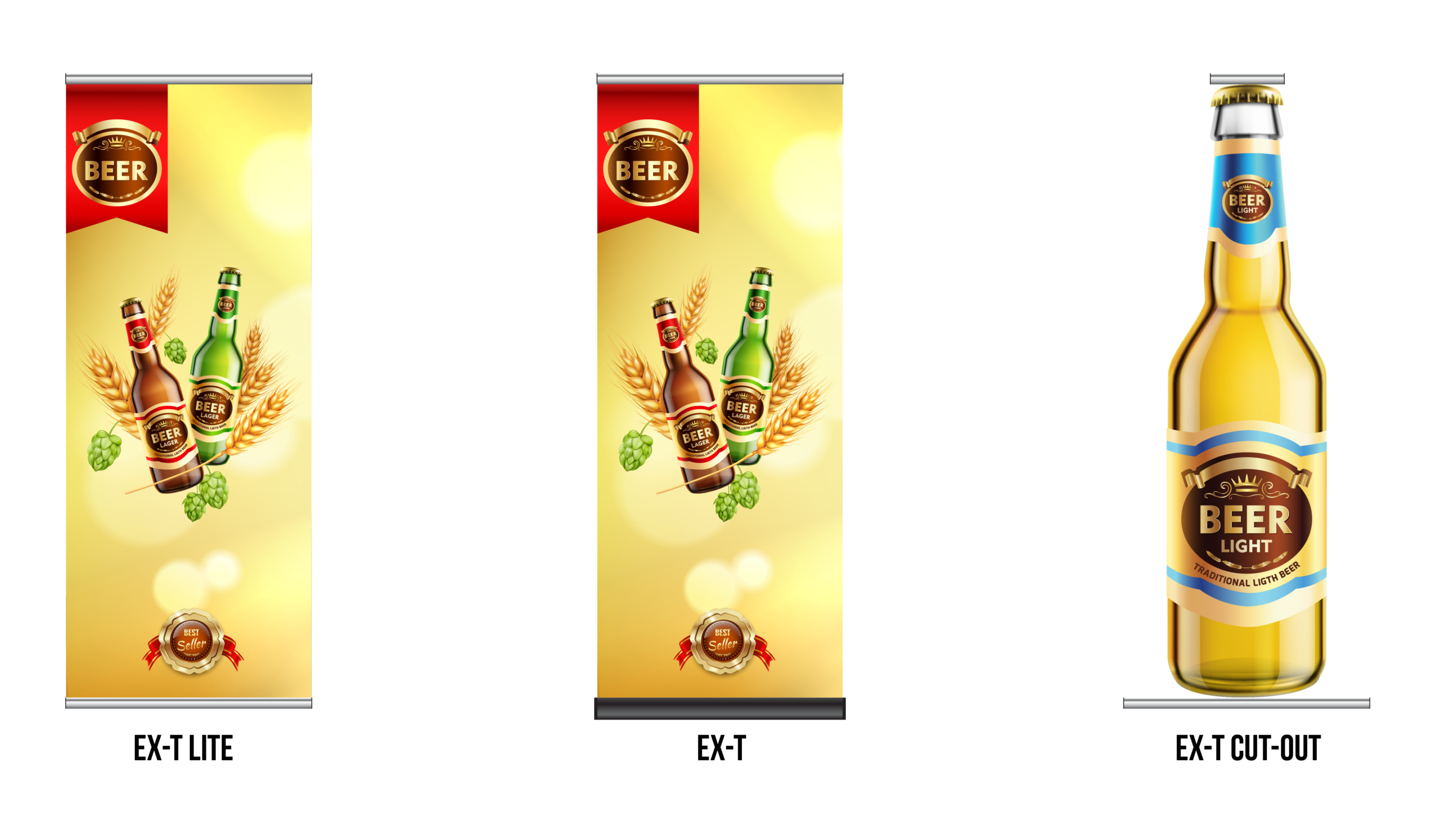 Our range of practical and easy-to-use Ex-T and Ex-T Lite Pull-Up Banners are a staple for any event setup. Ultra-lightweight and incredibly easy to setup, your brand can make an impression in just mere seconds.
Looking for that WOW FACTOR? Our Ex-T Cut-Out banners offer the same great qualities of our standard Ex-T and Ex-T Lite Pull-Up Banners with the added benefit of customising the fabric skin to virtually any shape.
Custom Ex-T shapes create a meaningful and powerful brand impact that gives you the opportunity to bring your brand to life through this unique format. Custom shapes allow your display to pop as if it were 3 dimensional and ultimately leave a lasting impression.
We can produce bottles, cans, and many other custom shapes that are suited for multiple promotions and events.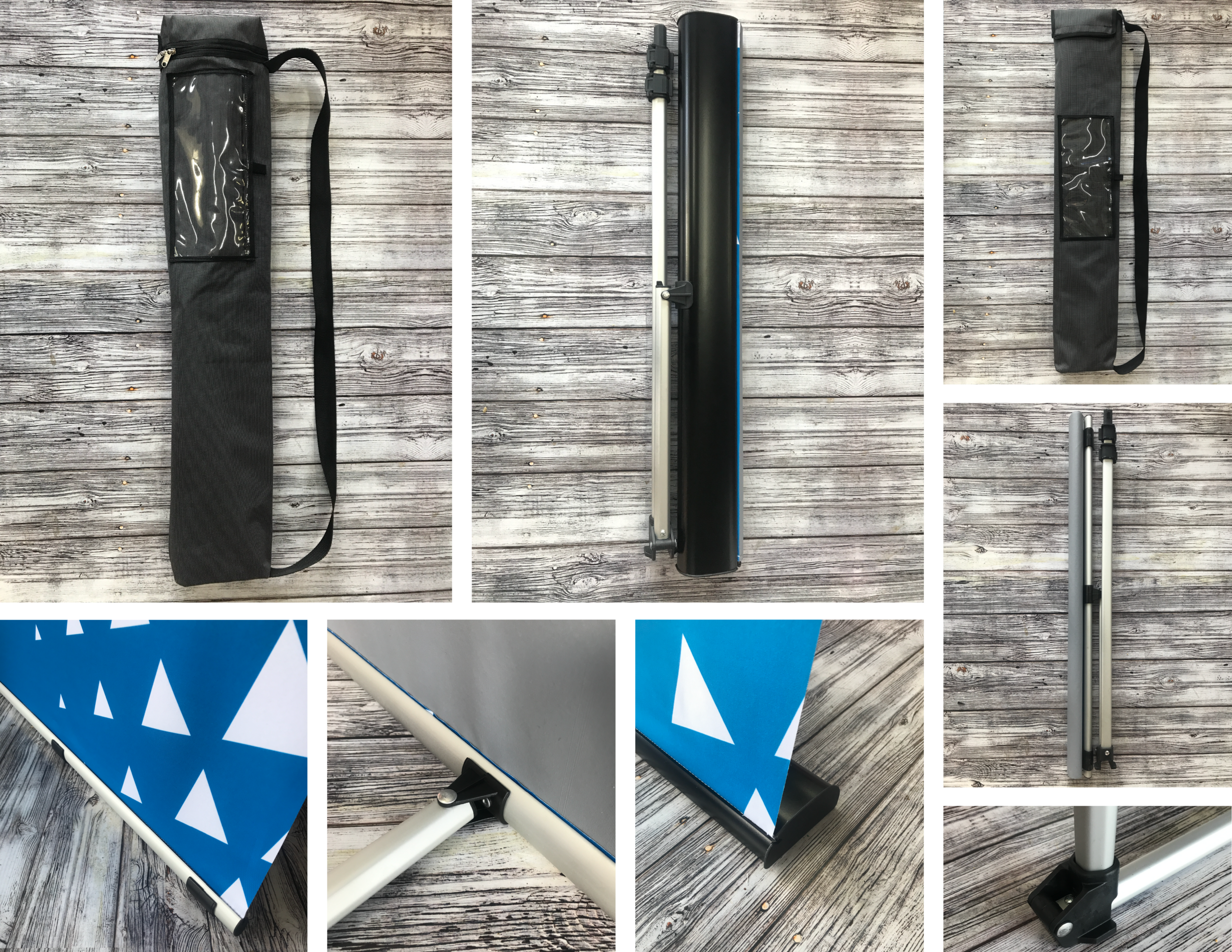 EX-ROLL PULL-UP BANNERS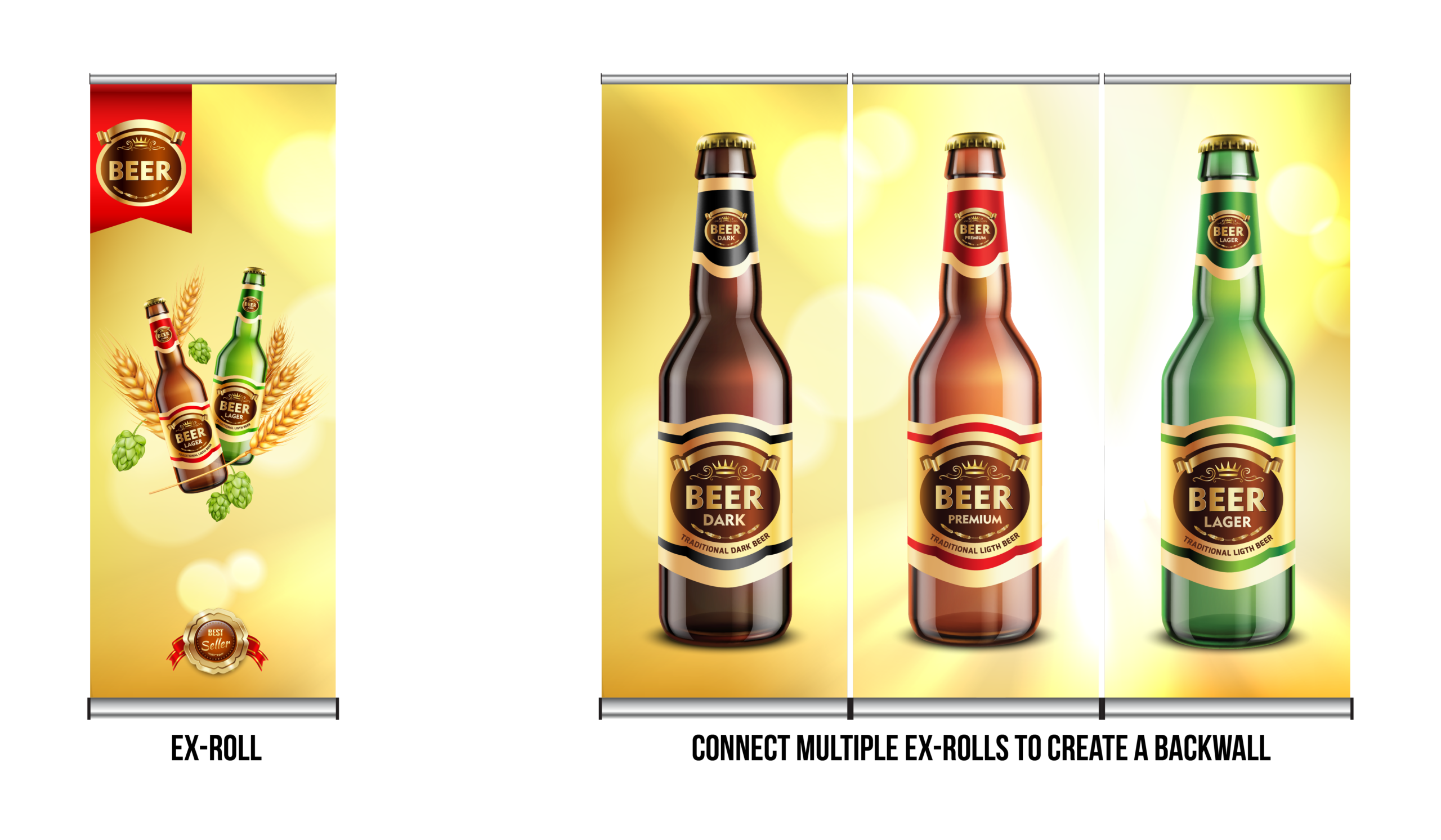 Your brand deserves the best. Our range of high-quality and sleek looking Ex-Roll Pull-Up Banners are for brands that won't settle for anything but the best. Ultra-lightweight and innovative design, allows you to either display your units individually or combine multiple units together to create a custom backwall with our unique locking system.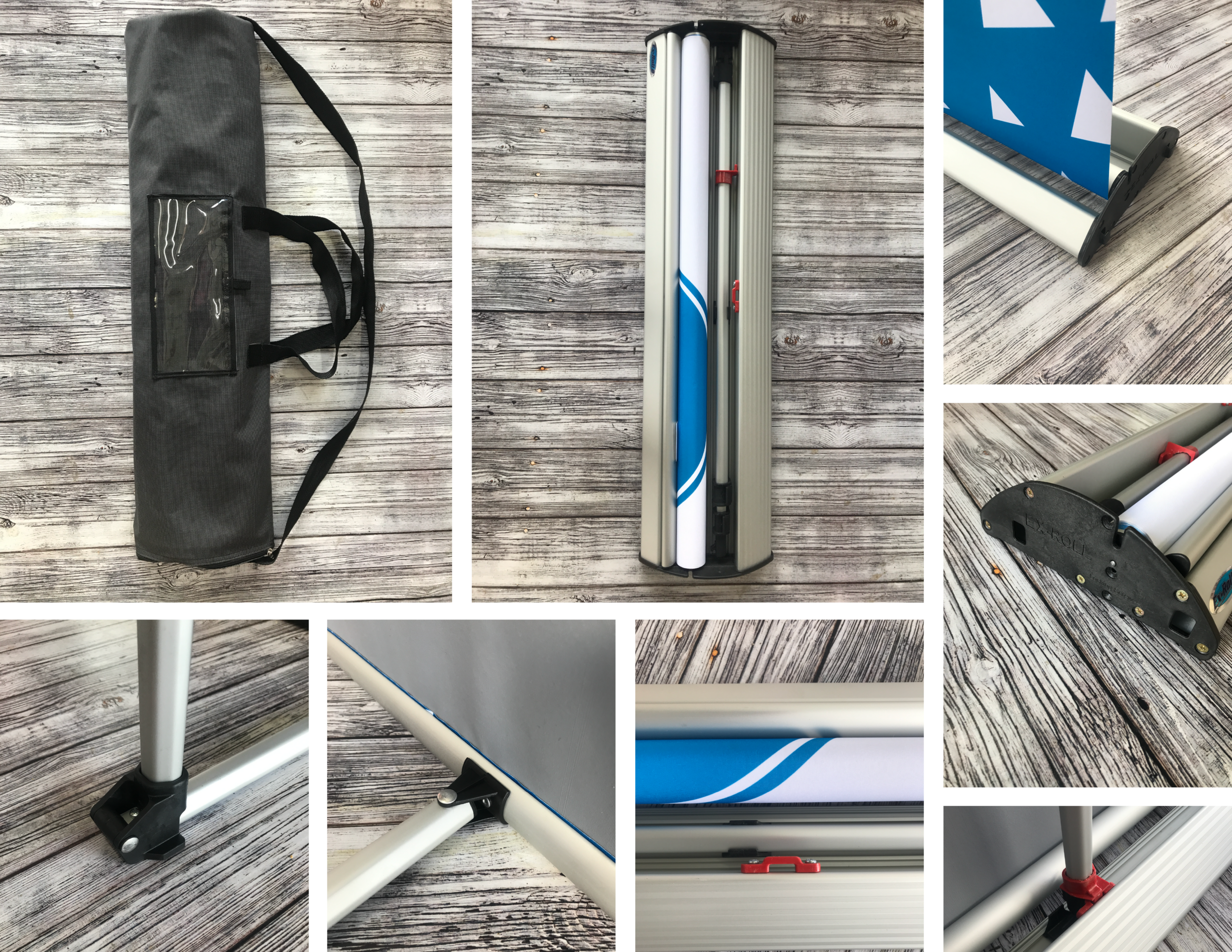 5 ESSENTIAL PULL-UP BANNER DESIGN TIPS
At the end of the day, your Pull-Up Banner is only as effective as your design and messaging.
A Pull Up Banner should be treated like any other part of your marketing strategy and it should be given the same attention. It is a way of promoting your brand and product or services to a captive audience, so it is important that your design is effective in getting across the message you want. Here are 5 Essential Pull Up Banner Design Tips for Effective Branding.