Interbrand has released their 20th annual Best Global Brands report for 2019 which calls to the forefront the top 100 most valuable global brands based on their Best Global Brands methodology – the first brand valuation method to become ISO certified.
It comes as no real surprise that Expand a Sign has worked with the vast majority of the top 100 global brands. Our unequalled and uncompromised dedication towards quality, passion, service and innovation, has afforded us these great opportunities to work with the biggest global brands, which has seen us grow from 78 in 2015 to 87 in 2019.
Over the next 5 years, we're determined to continue this growth and hopefully reach our goal of working with all 100 of these influential global brands.
Below is an illustration of which brands have entrusted us over the years and where they ranked in 2019.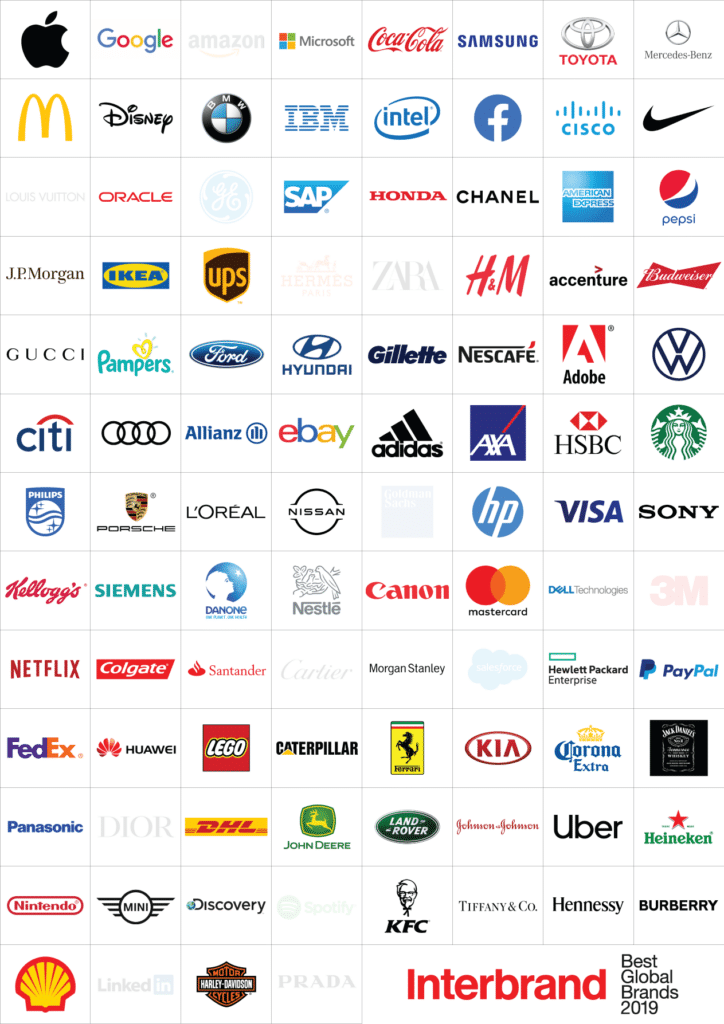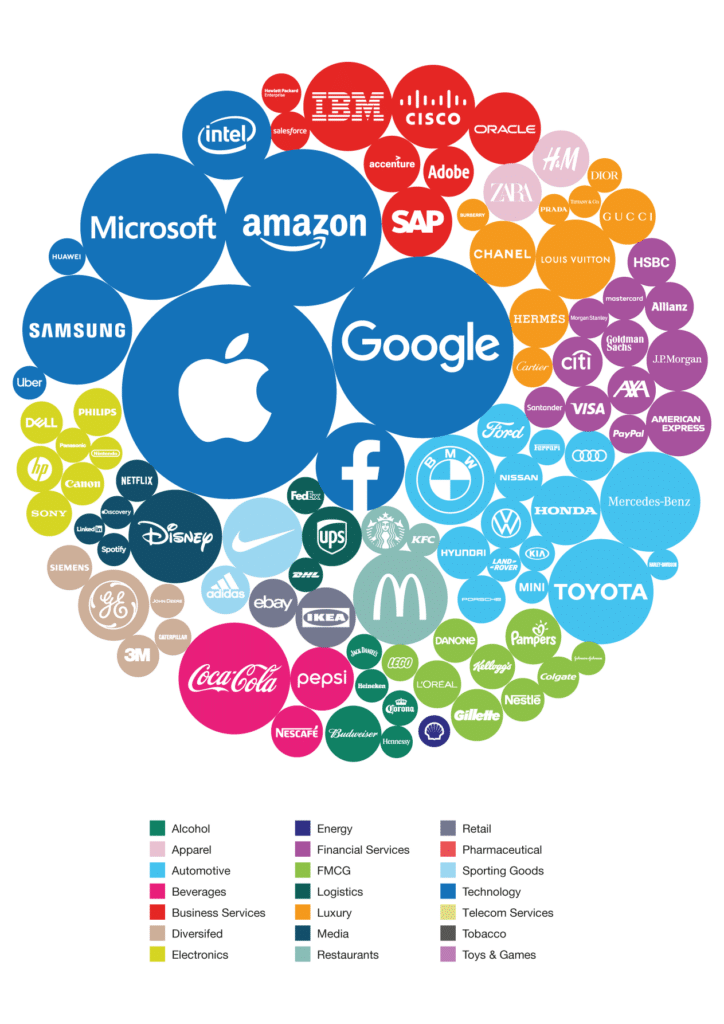 To find out more on what criteria these brands are judged on, visit: https://www.interbrand.com/best-brands/best-global-brands/2019/
So, what makes Expand a Sign the go-to supplier for the biggest global brands?
At Expand a Sign, our core values are translated into everything we do. We believe your brand is your most valuable asset and provide pain-free, easy to use and customised portable branding solutions.
QUALITY
We believe our customers deserve 100% satisfaction, all the time. We do this by providing great quality products on-time, with superior materials and printing technology you can rely on.
INNOVATION
Innovation and creativity are the heartbeat of Expand a Sign and nothing excites us more than crafting portable branding products that delight our customers and leave the competition behind.
SERVICE
We're here to help you become an awesome brand every day, not just during a once-off event. We're here to offer advice, pay attention to the little things and go the extra mile when you need it most.
PASSION
We're passionate about making a positive difference for our customers, our country, and each member of our EAS family and strive to deliver stand-out, memorable brand experiences you can be proud of.
So whether you're looking for a single Pull-Up Banner for your retail store or creating that WOW factor with a Custom Inflatable at your next outdoor event, trust the global leader in portable branding solutions – the best brands in the world do.