Product innovation is defined as the development of a new, redesigned or substantially improved good or service. In other words, it's not only about developing something new and original, it's also about taking what's already there and making it much better.
Thomas Edison said. "There's a way to do it better – Find it". Now this quote couldn't resonate any more with us. We may not have been the first company to manufacture portable branding, but our aim is to be the first to make it better.
At Expand a Sign, we've experienced many eureka moments. From inventing products like the Flying Banner, Pop-Up A-Frame and WondaSign to developing our very own rPET fabric and recycled plastic components to be used in our products – innovation has and always will be the core essence of our business.
True innovation is coming up with a product that your customer didn't even know they needed. However, if your innovation isn't making a positive difference in your customer's life, then what's the point? Herein lies the fine balancing act.
Since the noble umbrella was adapted for the events and restaurant industry, customers were only ever given 2 choices for bases – concrete or rubber. Sounds more like the menu on a budget airline – chicken or fish? So, what about the customer that wants filet mignon?
The traditional base choices are heavy, expensive to transport and succumb to the damages associated with wear and tear and transportation.
We saw this as an opportunity to develop a product for the "out of the box" brands. A product that not only looks great and compliments their branding but most importantly, one that makes their lives easier.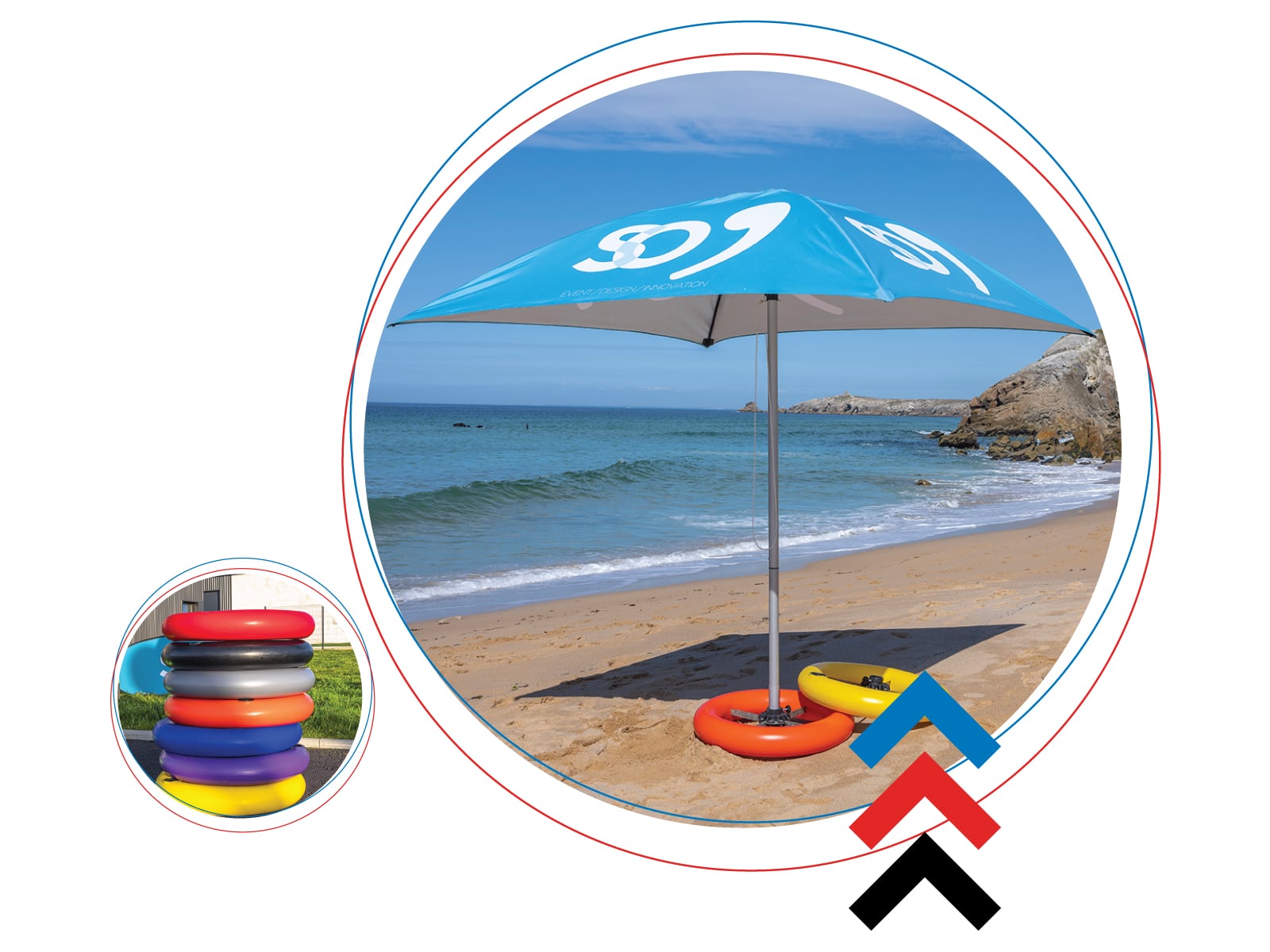 Lightweight – weighs only 5kg (unfilled)
30L capacity – can be filled with either water or sand
Extremely durable
Unique design allows for multiple units to be stacked for efficient transporting