Expand a Sign is getting dirty and have partnered with Muddy Princess. We will be their exclusive branding partner, providing them with our amazing branded products for their next 10 events.
So, what is Muddy Princess?
This is Muddy Princess…
Your 5k Obstacle Mud Run.
Don't miss this great opportunity for a "girls dirty day out".
A great fun run for women – and women only!
Thousands of girls, women, daughters, mothers and friends support each other on the muddy course.
No competition. No time tracking. Loads of fun!
Of course, we accept failure. We just don't accept not trying.
Breast cancer fights dirty – So do we!
We attract women's attention for the importance of an early detection in order to save lives.
As part of our partnership, Expand a Sign will be owning "The Wall" obstacle. As daunting as this obstacle may sound. Expand a Sign will have your back every step of the way in defeating the wall, with motivational messages printed on our Flying Banners and giant Custom Inflatable Arch all around the obstacle. So, when your muscles are burning and your mind is telling you to give up… Remember why you're doing it and look up for some inspiration.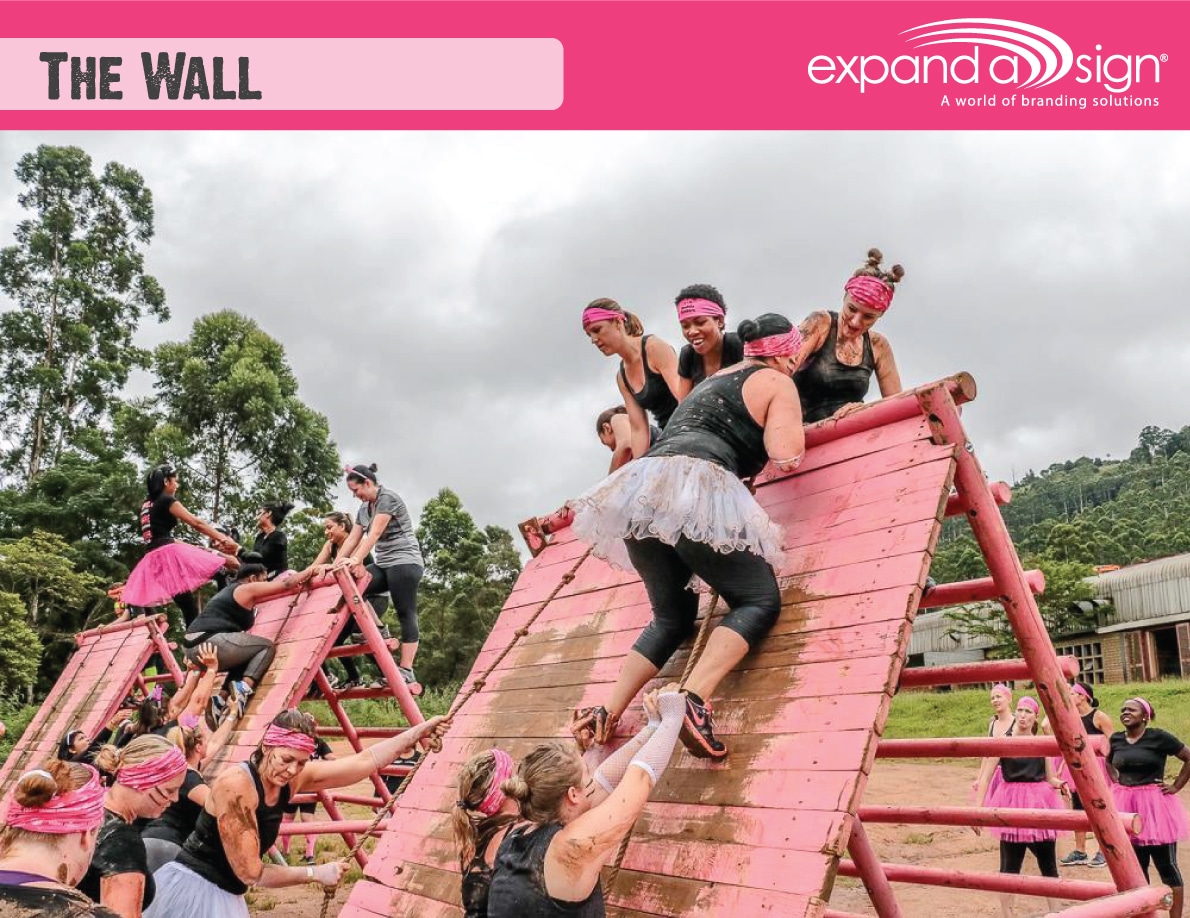 Be sure to check out our social media competition to stand a chance to win some amazing Muddy Princess and Uzwelo prizes for you and 9 of your princesses.