Ask any woman, and they'll tell you about that "Little Black Dress". That one dress that is just perfect for any special occasion and guaranteed to make you look incredible in. Well we feel like our Ex-Up Banner is our "Little Black Dress".
Our award-winning Ex-Up Banner is ideal for brands that have a busier social life than an Instagram socialite. These versatile banners are designed to make a real impression and offer a 2 in 1 solution, making them incredibly appealing to brands that have full event calendars.
Ex-Up Banners offer brands the flexibility to adapt their setup specific to their event requirements. By simply changing the fabric skin, you are able to utilise the same hardware and use your Ex-Up Banner either vertically or horizontally.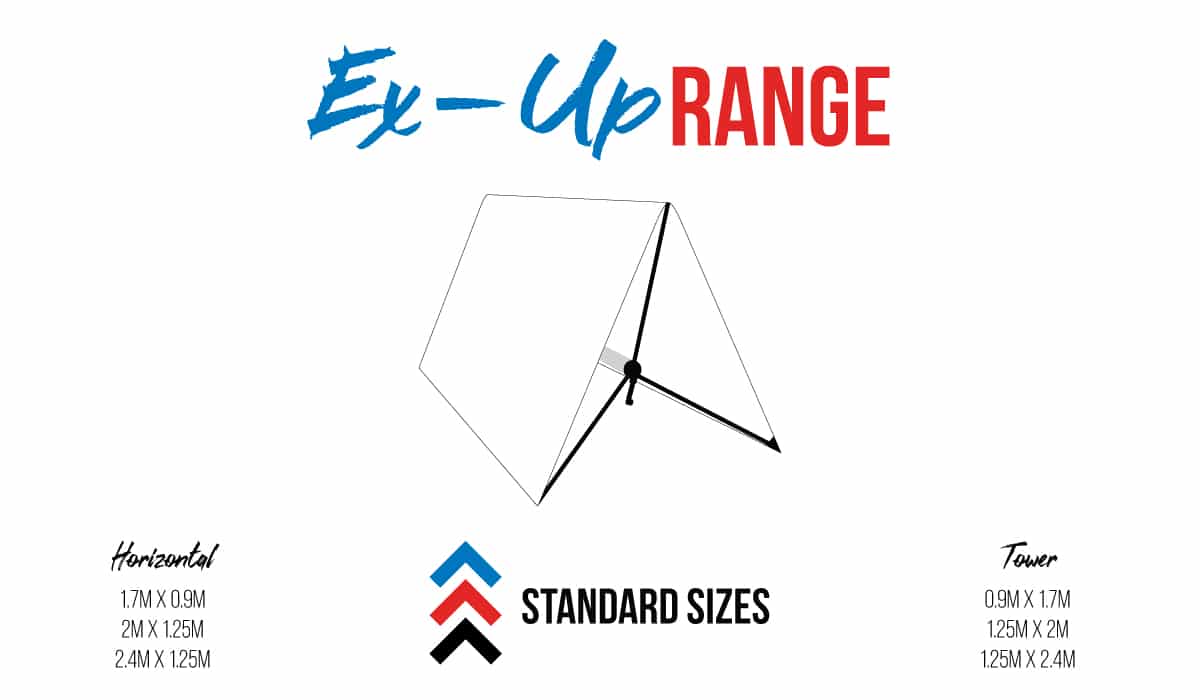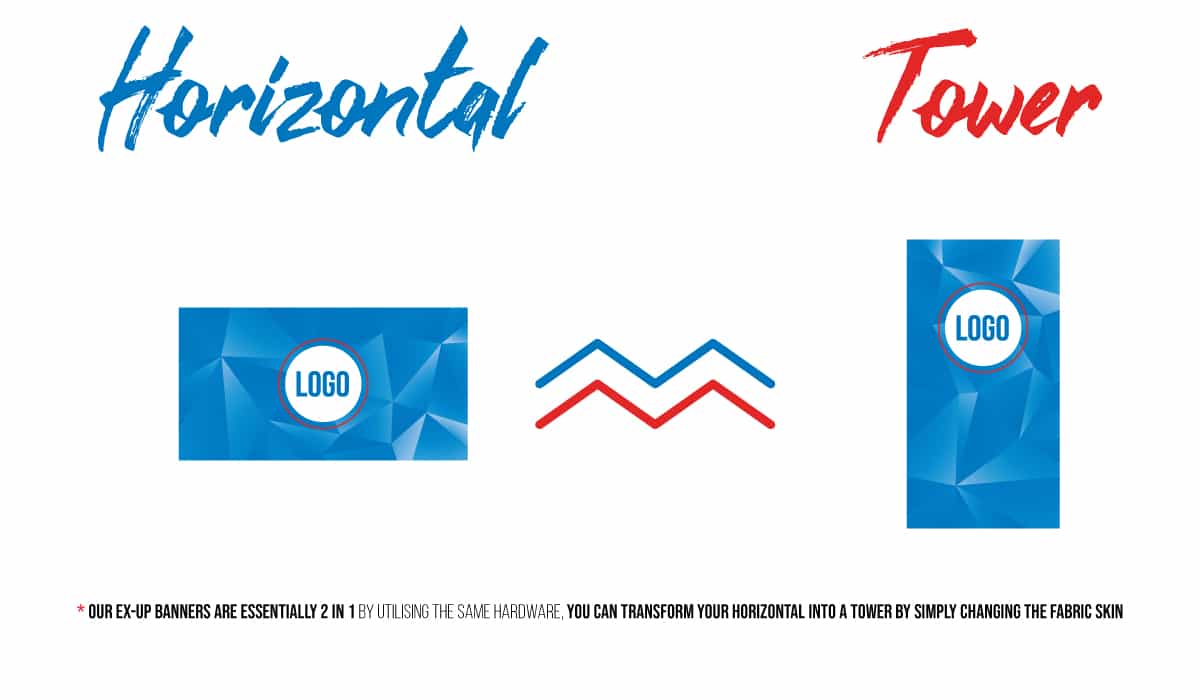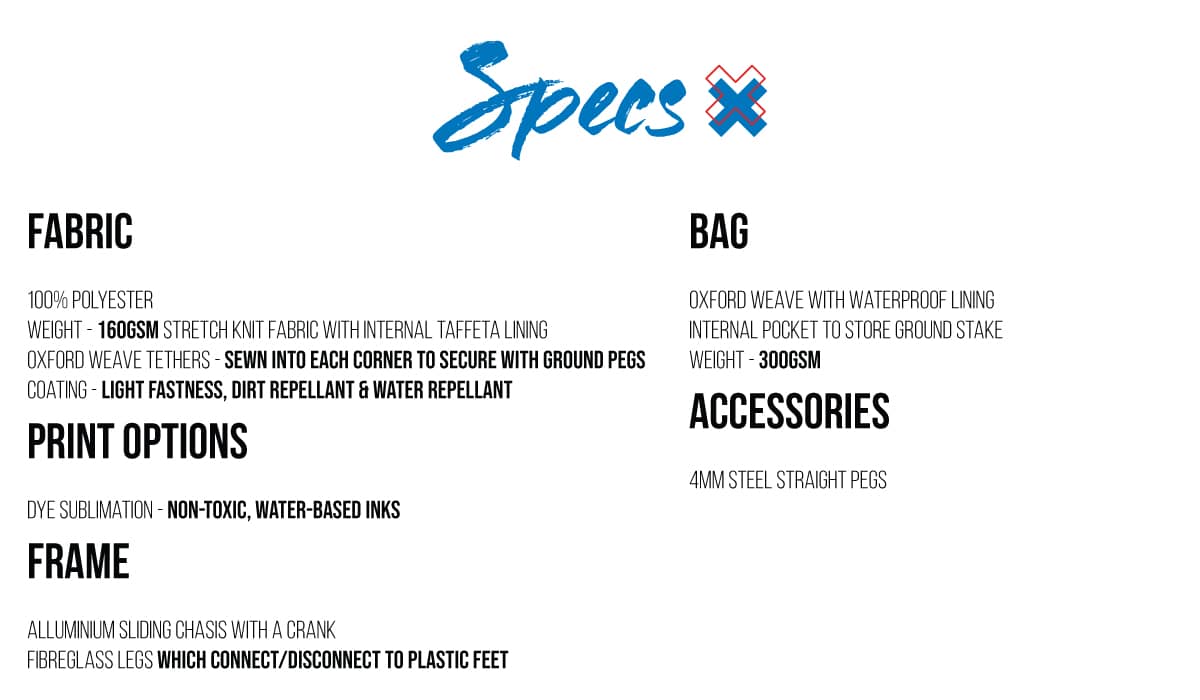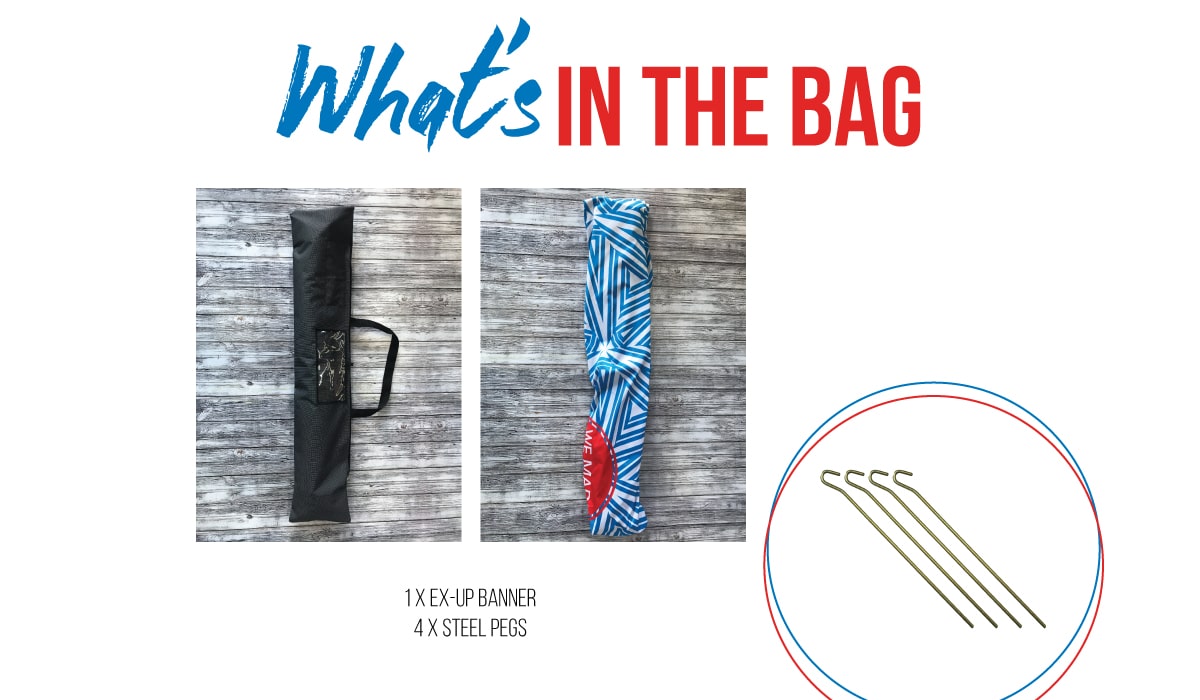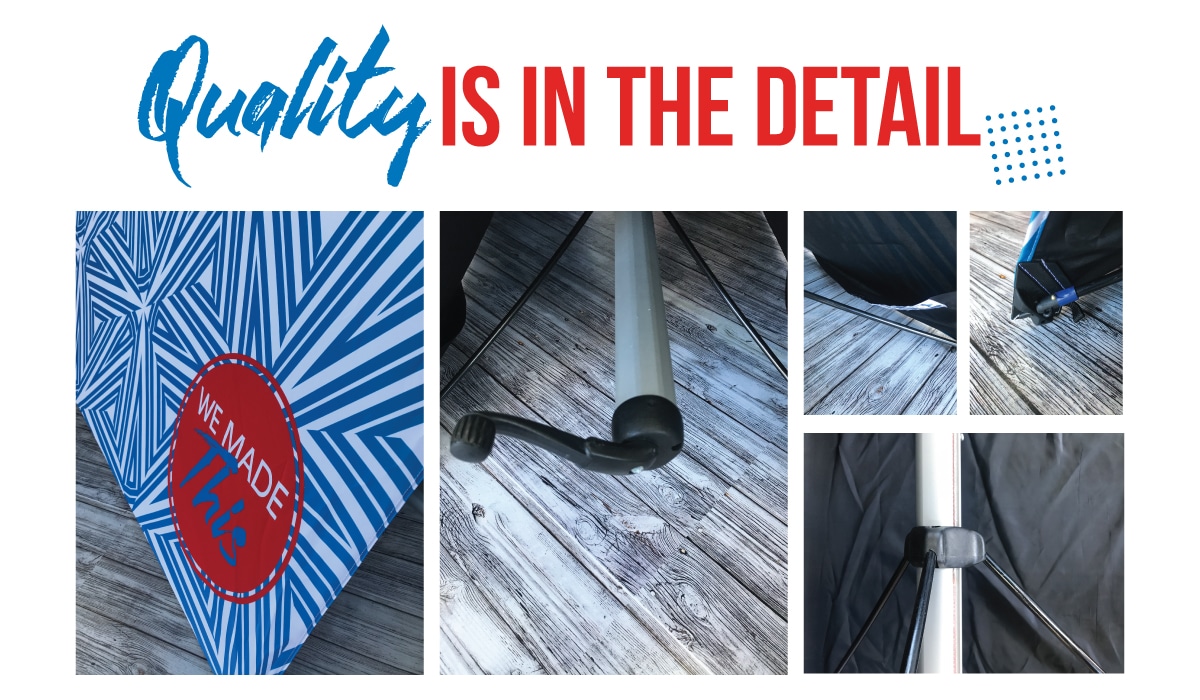 EX-UP BANNER IN ACTION