Extraordinary brands, require (Ex-Star)ordinary branding. When it comes to providing shade at outdoor events, you don't get more impressive than our range of Ex-Star tents. Our standard and Jumbo Ex-Stars create a unique and functional environment for your customers. Not only do they provide you and your customers with protection from the elements, but their impressive size is a catalyst for brand awareness – providing you with a large surface area to brand on.
Ex-Star tents are ideal for festivals, sporting events and golf days, comfortably accommodating around 60 (standard) and 120 (jumbo) people standing.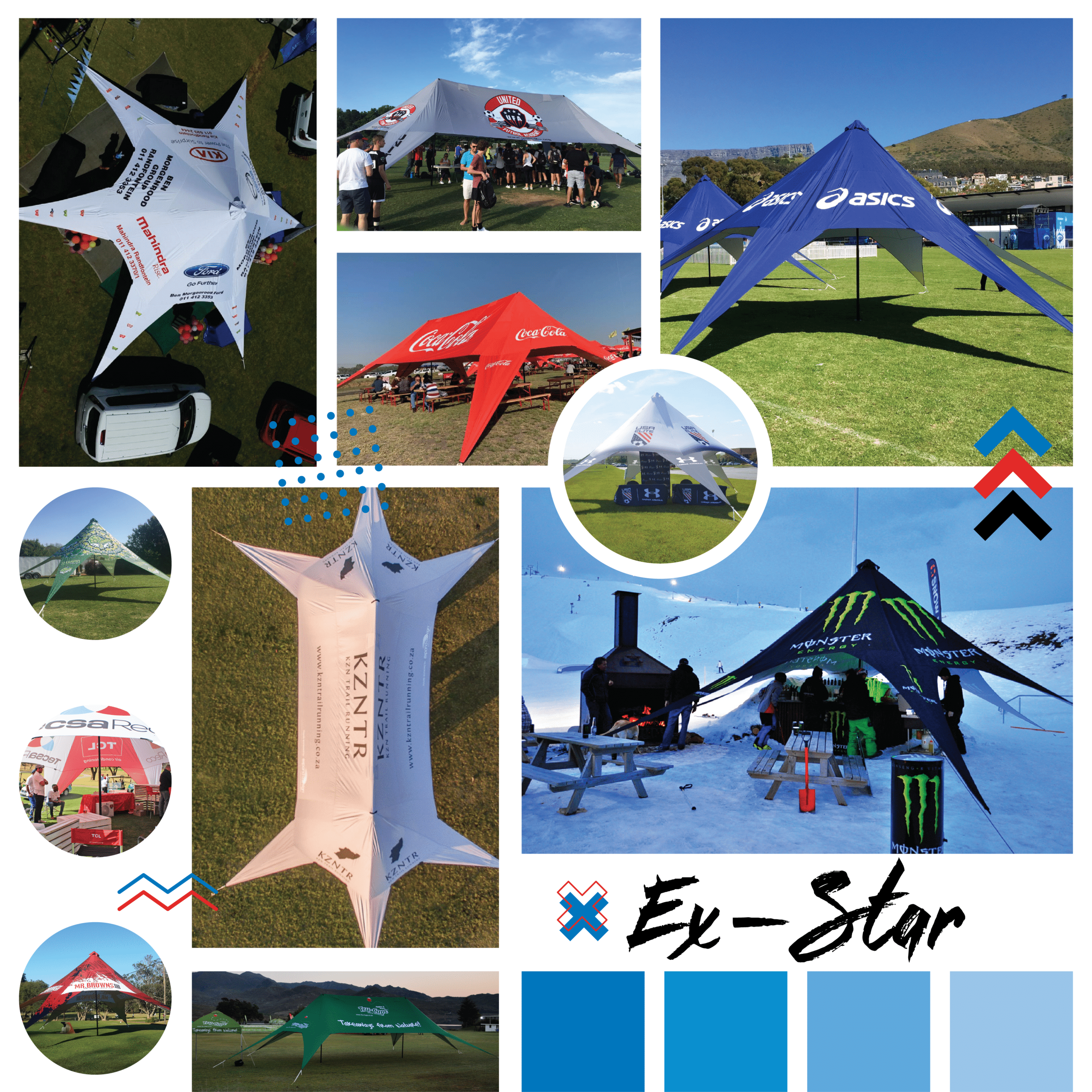 Ex-Star Tents – Specs
This high-quality product spares no expense in the specs department. Made from 100% 230gsm polyester fabric that is manufactured to the highest industry standards. The fabric is bolstered with light fasteners, dirt and water repellent to not only ensure that you're fully protected from the elements, but your branding also looks crisper than a Joburg winter morning. Speaking of crisp winter mornings, we can offer full walls and doors to ensure that your event continues to heat up, while keeping the chill outside.
Supporting these impressive structures, is a single (double for jumbo) fibreglass centre pole with a steel base plate for stability and steel end cap to avoid damaging the fabric. Furthermore, to ensure your branding isn't swept away by the wind, each of the 6 corners are reinforced with camlock straps and steel anchor pegs.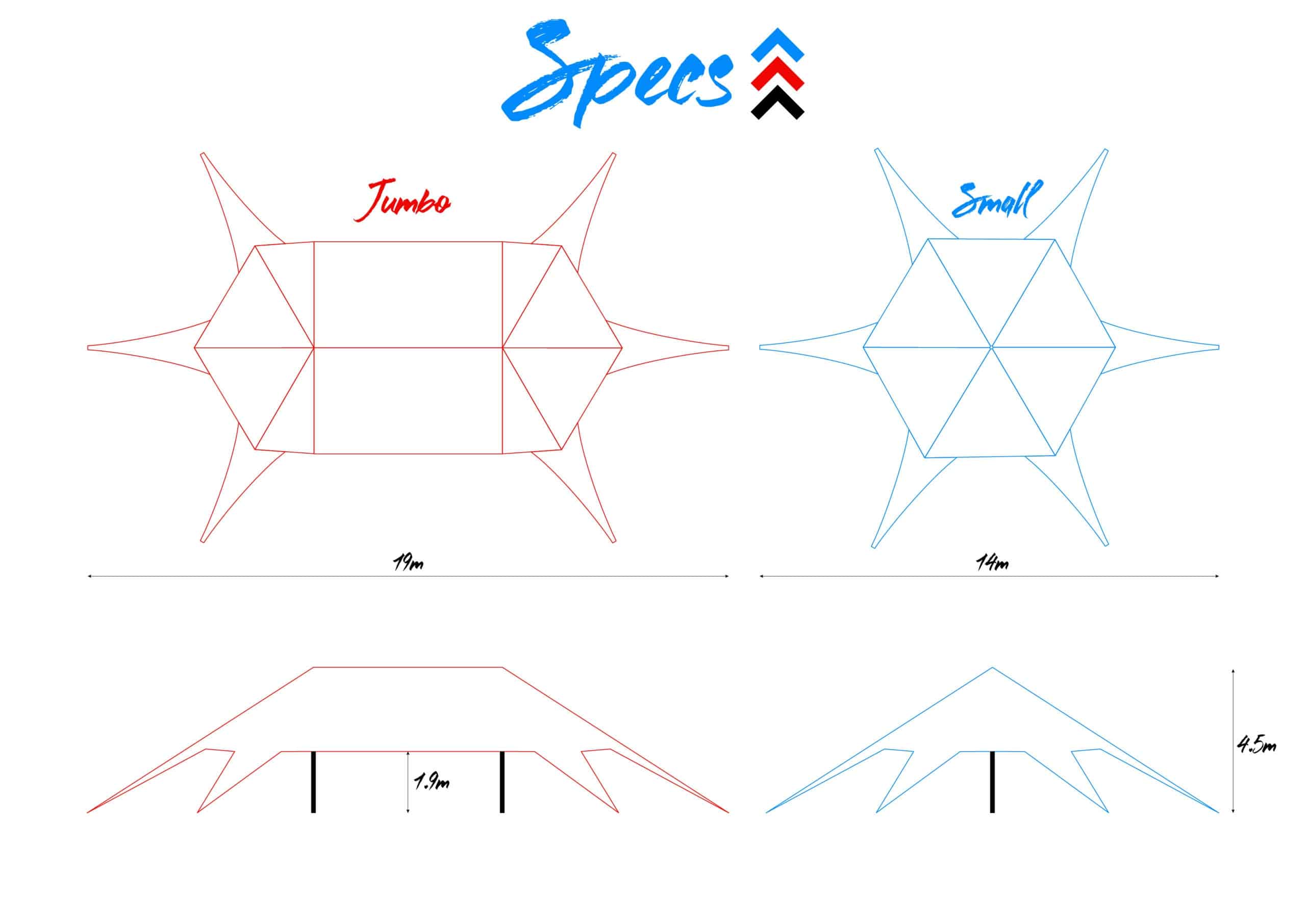 Ex-Star Tents – An Impressive Mobile Setup for Any Outdoor Event
These are ideal for promotions, festivals, sports events and golf days, as well as being a great alternative to a standard marquee or tent. The Ex-Star Tent is made from quality polyester which is supported by a central pole and secured by steel anchor pegs.
Impressive as these tents may be in size, transporting them should never present you with a headache. Each tent, pole set and pegs compactly pack away into a durable carry bag which comfortably fits into any standard size car – providing you with a truly mobile event solution.