In a galaxy not so far far away, a branding hero has emerged. Armed with the Ex-Star, their mission is to rid the planet of "Darth Vader-like" branding and bring back that WOW factor to events across the universe.
Expand a Sign's aptly named Ex-Star, is the Obi-Wan Kenobi of our branding range. Designed to offer both eye-catching branding and loads of shelter, it will ensure that your brand is the centre of the universe at any outdoor event.
Our range of Ex-Star tents come in Regular (14m) and "Death Star" Jumbo (19m) options – ideal for brand domination. The below infographic illustrates just how the regular and jumbo Ex-Stars measure up against our standard Gazebos.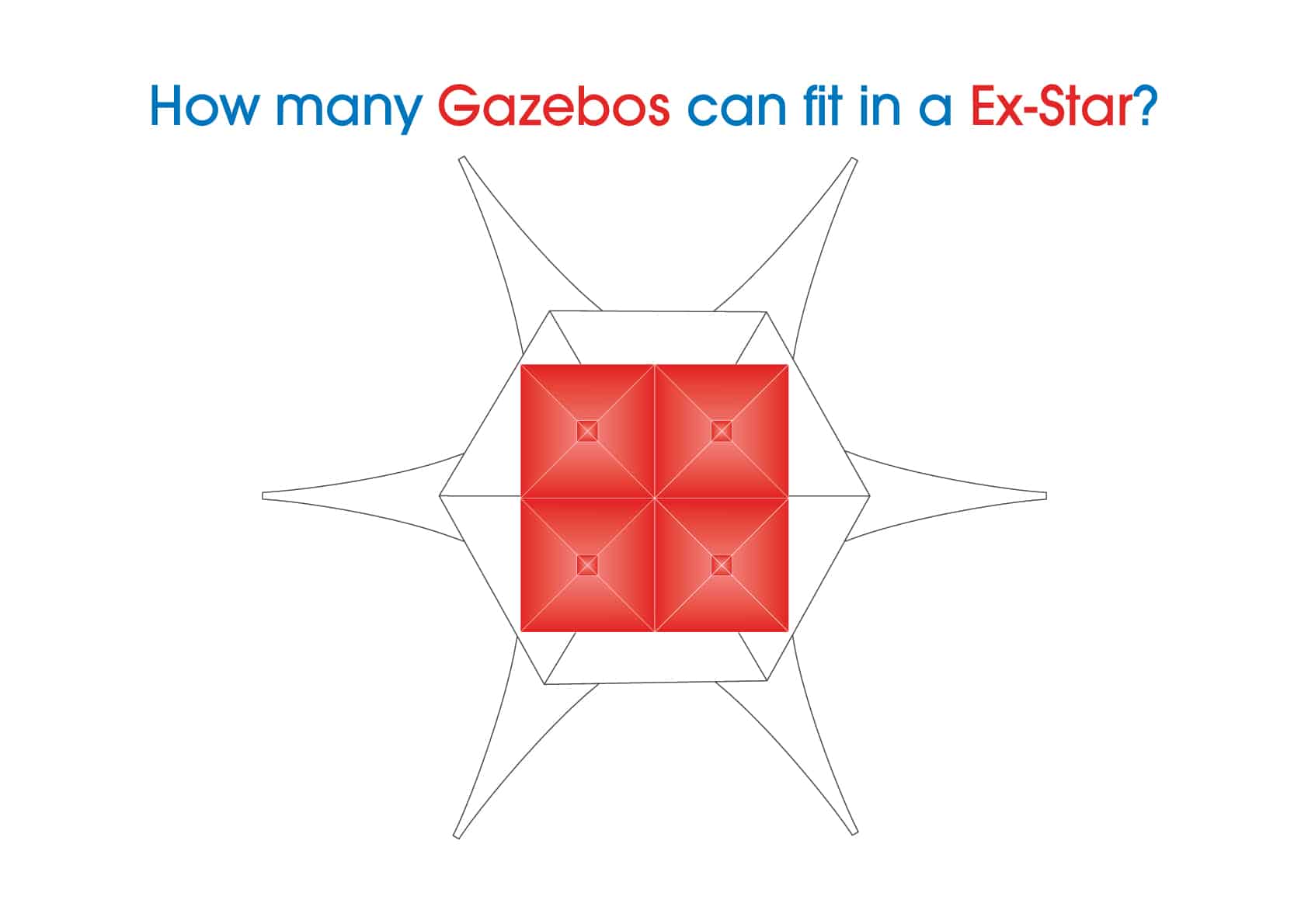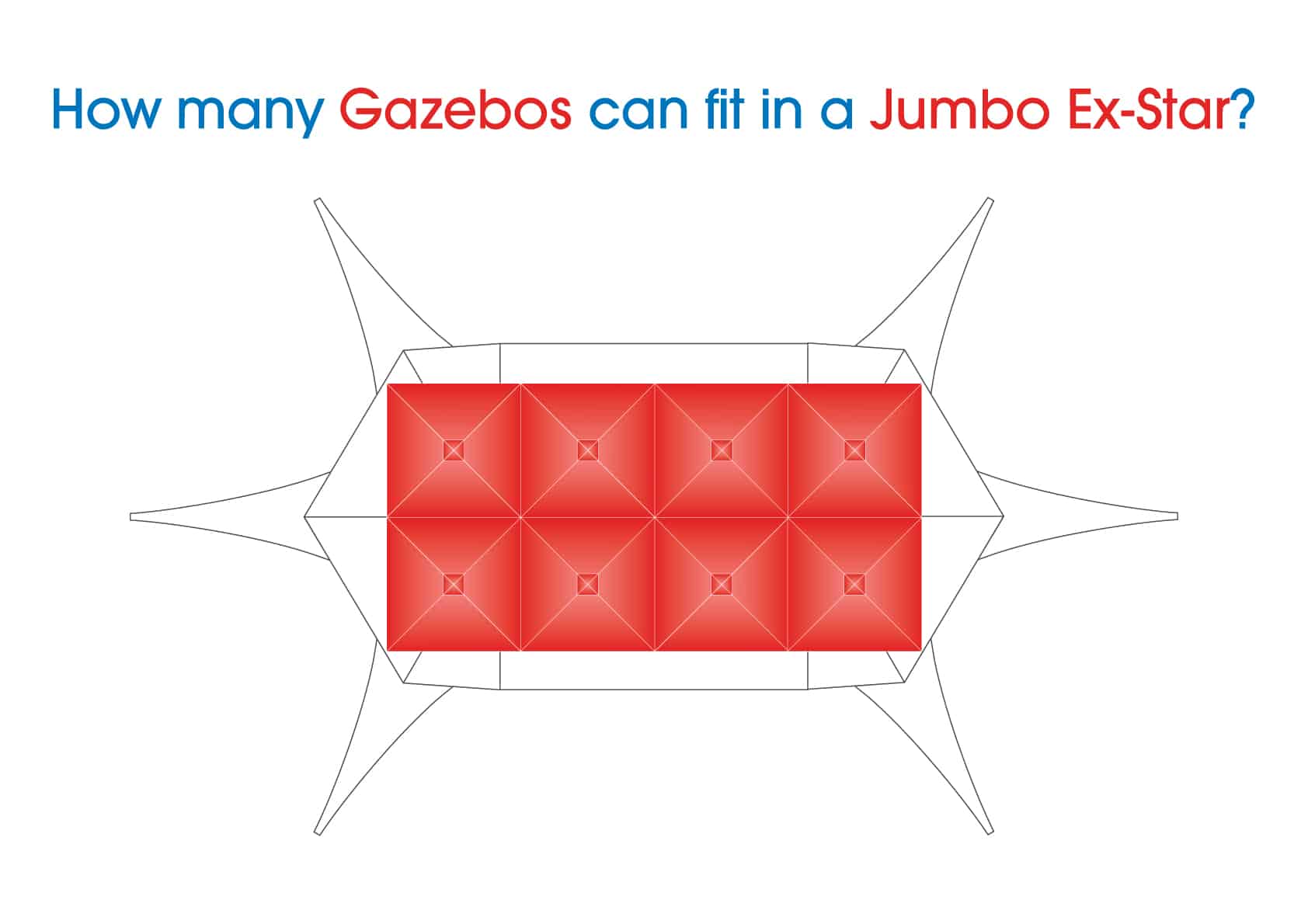 The Ex-Star is made from high quality polyester which is water-resistant and is supported by a durable central pole. Secured by anchor pegs and camlock straps, able to withstand strong, windy conditions – the force is strong with this one. We utilise only the best printing technology and non-toxic, water-based inks available to ensure that your branding shines brighter than a lightsabre (while also protecting the environment).
Don't be a storm trooper and get lost in the crowd, you are a Jedi master and your branding needs to reflect that. The Ex-Star you must buy, out of this world your event will be.
May the branding force be with you…