At Expand a Sign, we respect the investment brands have put into building and curating a consistent brand identity. This is why we go to such great lengths to ensure that our meticulous manufacturing processes are enhanced by state of the art, cutting edge digital printing equipment to bring your brand exquisitely to life.
When it comes to portable branding, there are a few ways in which this can be achieved – it all just depends on the preferred application and environment in which your branded products will be proudly displayed. Here's how we do it…
Dye-Sublimation
Dye-sublimation printing is the preferred digital printing method for polyester and synthetic fabrics within the portable branding industry – offering remarkable depth of colour and high-quality detail (provided artwork is vector-based or 300dpi).
This process allows the ink molecules to be embedded into the substrate of the fabric, making it supremely washable and rub fast.
First the artwork is printed in mirror form (reversed) onto a specialised transfer paper.
DID YOU KNOW? Our main production machine can print 350 square metres an hour.
This paper is then fed through a high-pressure roller heat press which essentially burns the artwork onto the fabric through an endothermic reaction.
DID YOU KNOW? We weave and chemically treat all our fabrics with colour fastness, dirt & water repellent and fire retardant (on request).
UV Printing
UV Printing involves special solvent inks that have been formulated to dry quickly when exposed to ultraviolet (UV) light, offering vivid and crisp detail like no other.
Unlike dye-sublimation printing, UV printing is much slower but prints directly onto specially developed UV fabrics which allows it to bypass the heat press process – This means the print is applied on top of the fabric.
As the fabric passes through the UV printer, the ink is applied and is immediately exposed to UV light. This allows the ink to dry instantly, providing you with much sharper and more vibrant detailed print than dye-sublimated prints.
DID YOU KNOW? UV printing is ideal for products such as Gazebos and Umbrellas that are exposed to the elements due to the fade and scratch resistance.
Our UV prints come with a 2 year NO FADE guarantee, which is ideal for Gazebos and Parasols that are exposed to the elements.
Inks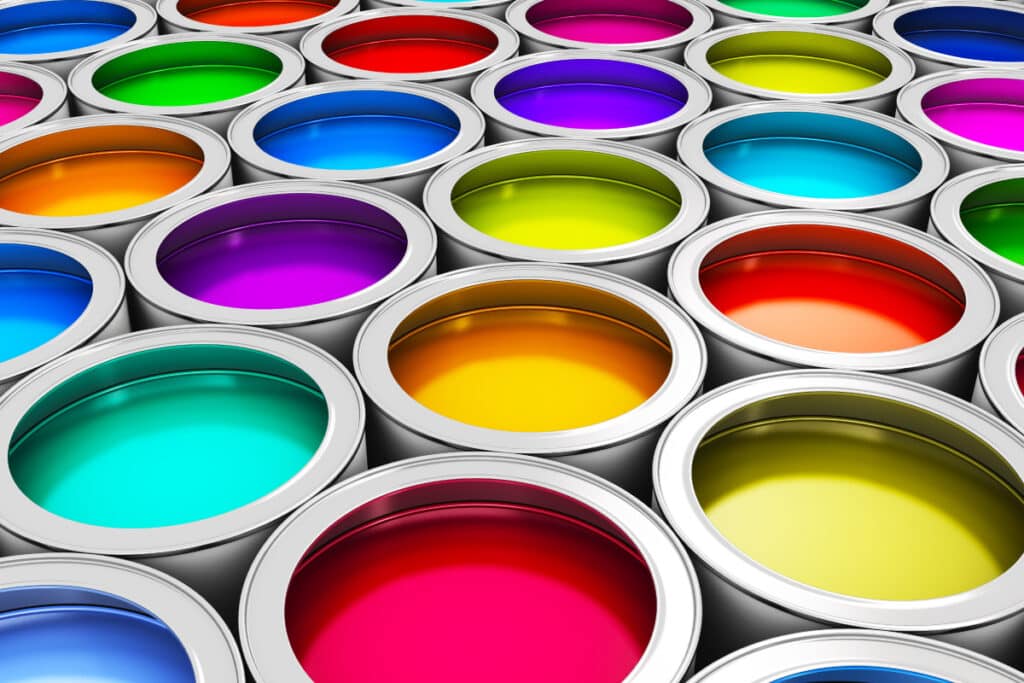 With dye-sublimation, we offer 2 x non-toxic, water-based digital printing ink solutions. Our standard production ink with a lightfastness of approximately 6 months and HLF that offers approximately 9 months of lightfastness. The latter is the preferred ink choice for our Australian customers due to the relentlessness and harshness of the Australian sun.
DID YOU KNOW? Lightfastness is a term that describes how resistant to fading ink is when exposed to light. Cyan is the first colour to fade on a print as its' molecule is a lot smaller than magenta, yellow and black.
Our UV digital printing inks are solvent based and UV Greenguard certified.
CMYK vs Pantones
Our print team goes to extensive lengths to ensure that each and every brand we work with, gets the exact same attention to detail. Whether you're a "Moms and Pops" store ordering a single banner or a Fortune 500 company ordering a hundred banners, your brand identity is equally important irrespective of the size of your company. Therefore, it is paramount that our quality control processes and colour profiling is flawless.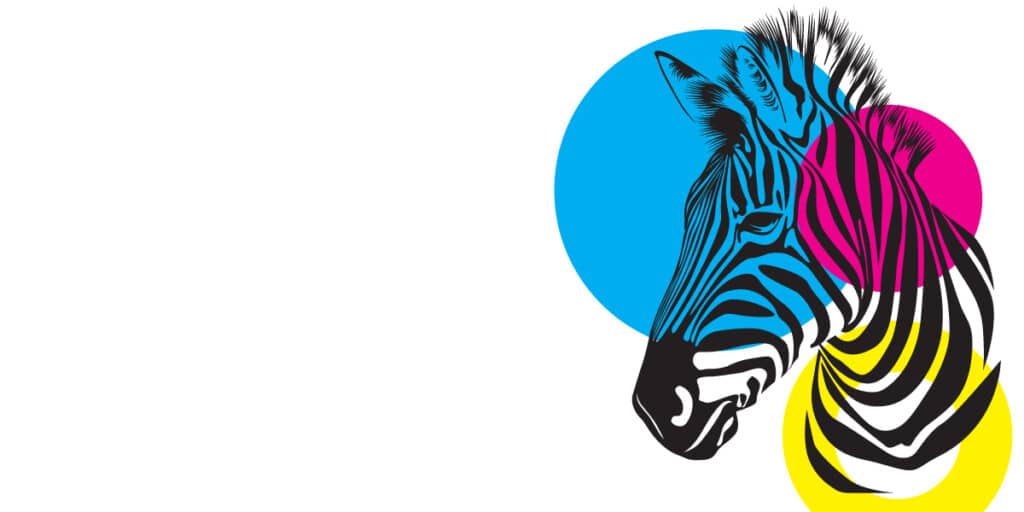 CMYK is the most commonly used colour model for digital printing. The CMYK model uses subtractive colour mixing, through a combination of cyan, magenta, yellow and black to get the desired colour.
CMYK values are made up of a percentages of each of these 4 colours, offering you 16 000 different colour combinations – allowing us to fine tune these combinations until we get your brand identity colours just right.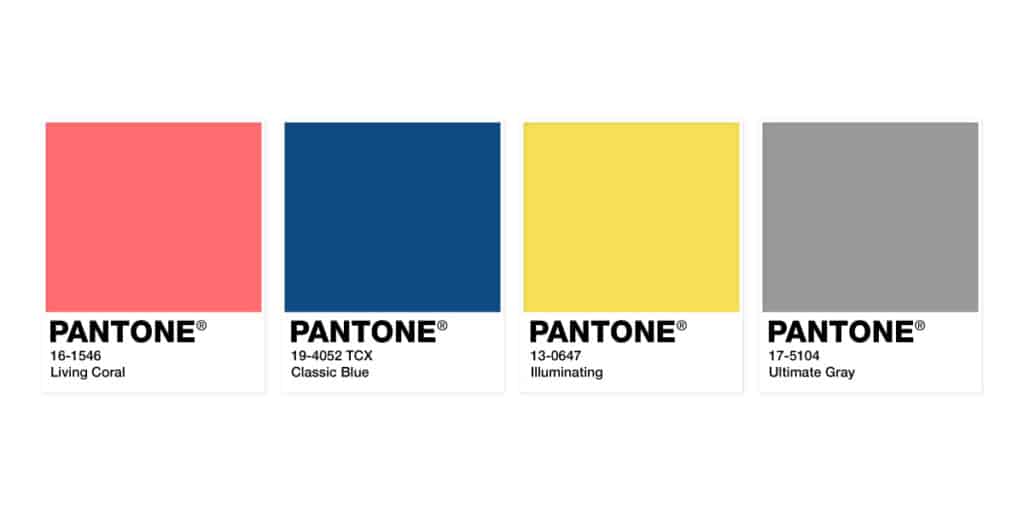 Pantone colours are a standardised, fixed number of colours that follow the Pantone Matching System (PMS), allowing for the faithful selection, articulation and reproduction of consistent, accurate colours – with over 9000 colours in the system and each colour having a specific name/number.
The Pantone Matching Systems offers more precision and colour accuracy than CMYK, as it provides a specific colour reference and not a percentage value.
Many brands nowadays utilise Pantones when creating their corporate identities because of the precision associated with using this colour system.
DID YOU KNOW? Once a job has been printed, we archive the print files for a period of 4 years. The digital files are archived indefinitely on our cloud-based portal. This allows us to refer to previous orders if colour-matching is required.