With Summer on the way and the adjusted Level 1 restrictions allowing for larger social gatherings, this can only mean one thing… Bring on outdoor events!
Brands and perennial event-goers have been waiting for this moment for what feels like an eternity. A time where we can put the stresses of a manic work week aside and enjoy the carefree indulgence of music festivals, food & wine/beer/gin festivals and let's be honest… just about any excuse to have a good party outside and take in the beautiful Summer weather our country has to offer.
Now one branding essential that has become synonymous with outdoor events, are branded umbrellas as they allow you to enjoy the outdoors, without sacrificing style or comfort. These lightweight and incredibly durable products perfectly compliment any outdoor event setup – as well as keep you and your guests cool and protected from the hot sun.
Choosing the right Branded Umbrella can be challenging. Based on your event, venue, budget and preference, there are many factors to take into consideration. This complete guide will help you gain a better understanding of our range of Branded Umbrellas, their styles, materials and features.
ACACIA FLEX BRANDED UMBRELLAS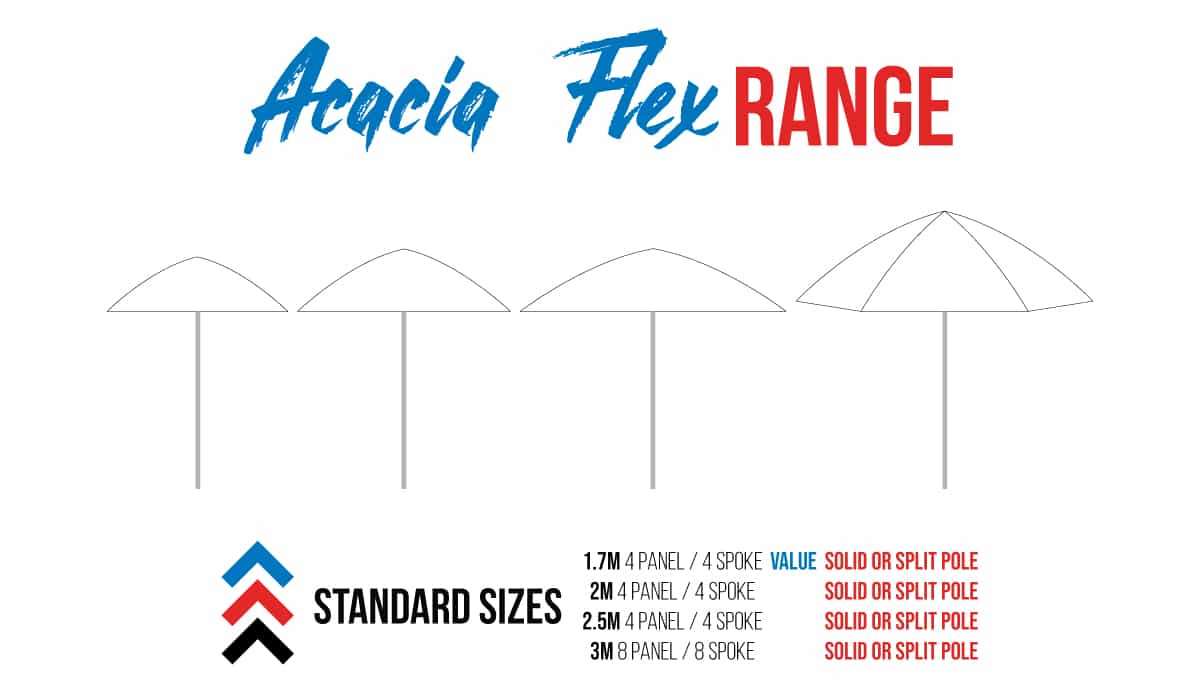 ACACIA KAROO BRANDED UMBRELLAS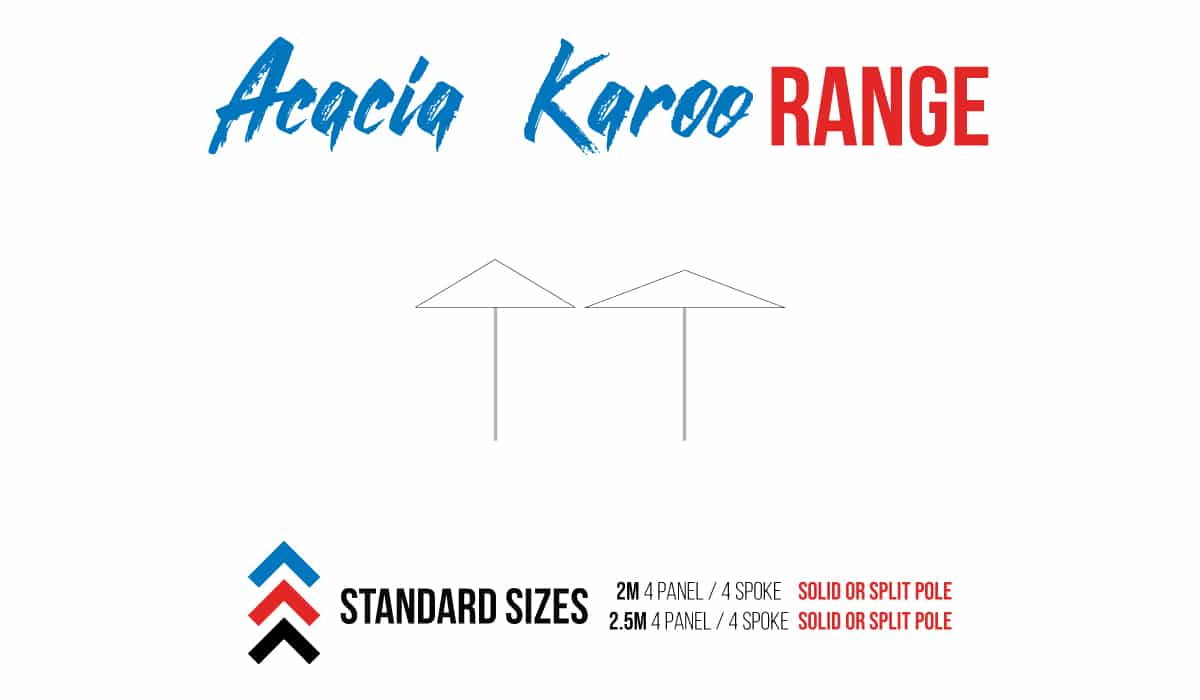 ACACIA SAVANNAH BRANDED UMBRELLAS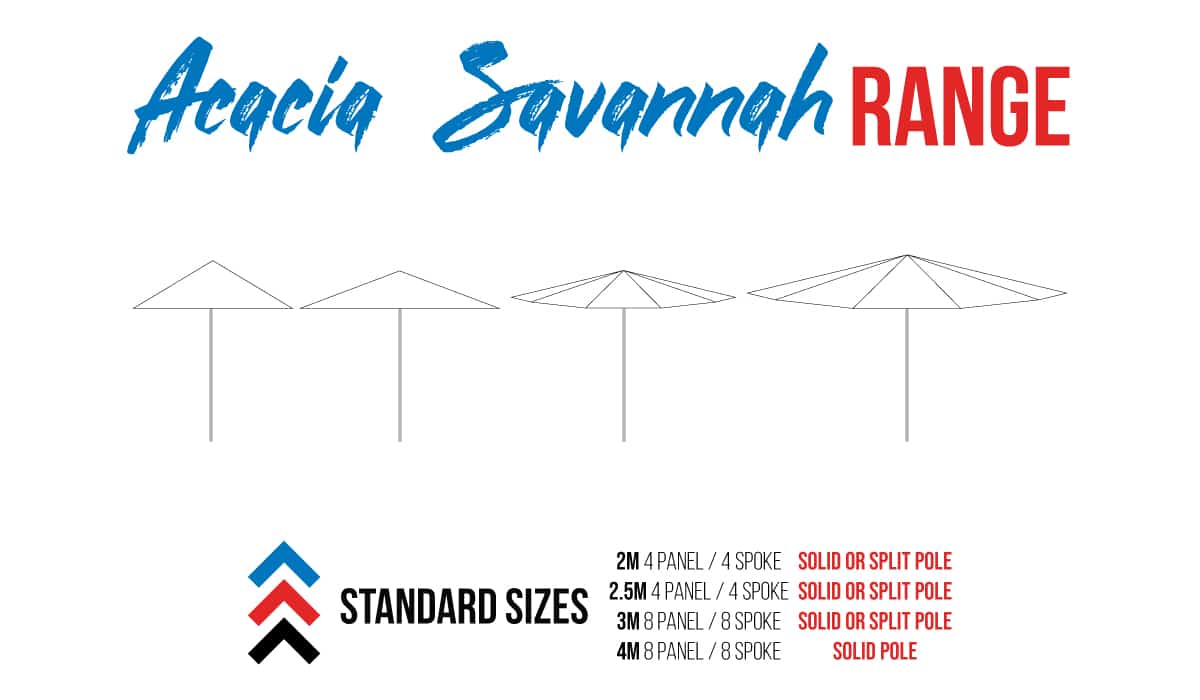 SS BRANDED UMBRELLAS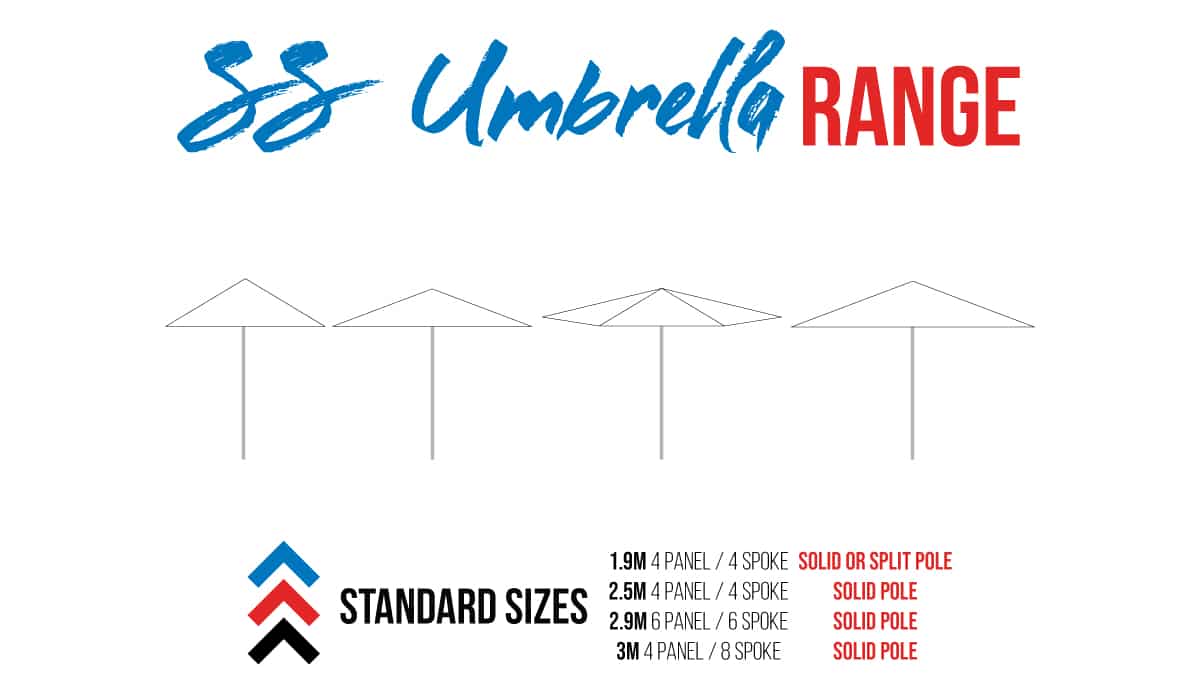 BRANDED UMBRELLAS – CUSTOM OPTIONS
We hope that this insight has helped take the uncertainty out of choosing the right Branded Umbrella, so you can focus on what really matters – and that's pulling off a great event and enjoying a well-deserved G&T at the end of the day. Here are some of our beautiful Branded Umbrellas in action to get you excited…