Gazebos are one of the most popular branded products for outdoor events due to their versatility and functionality. Not only do they provide you and your customers with protection from the elements, but they also offer a large surface area to brand on. Gazebos are often overlooked when event budgets are tightened, but their impact, practicality and versatility is something not many portable branding products can offer. Therefore, you need to view branded Gazebos as an investment, rather than a grudge purchase.
The uses for a Gazebo are near endless. From a Pop-Up Shop or Exhibition Stand to an Event Tent or Privacy Tent to administer health services. Gazebos provide you with a mobile solution like no other.
With so many options to weigh up when deciding on which Gazebo will best fulfill your immediate or long-term eventing needs, we've put together this complete guide based on questions our customers typically ask and to showcase the benefits of our Gazebo range.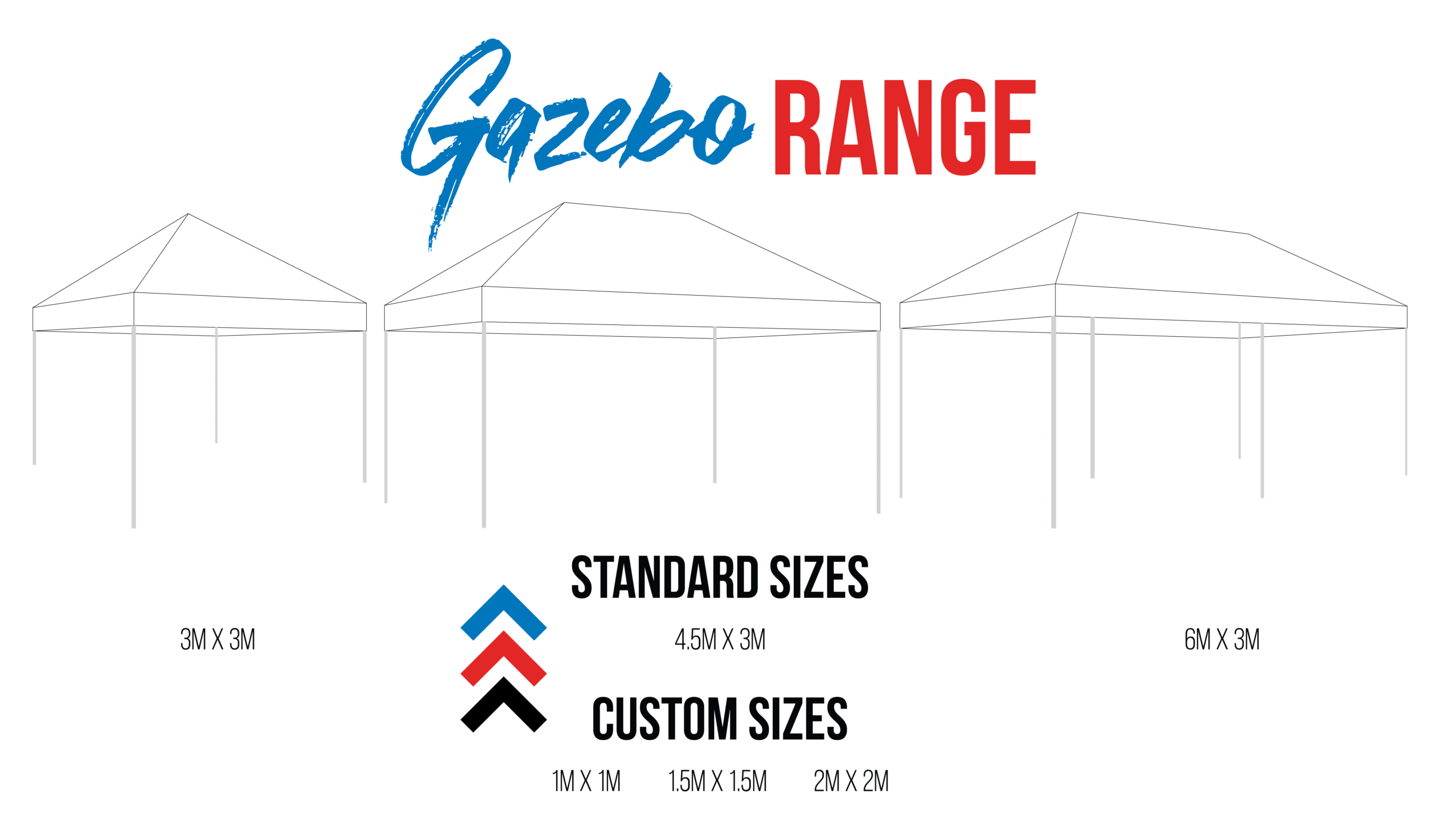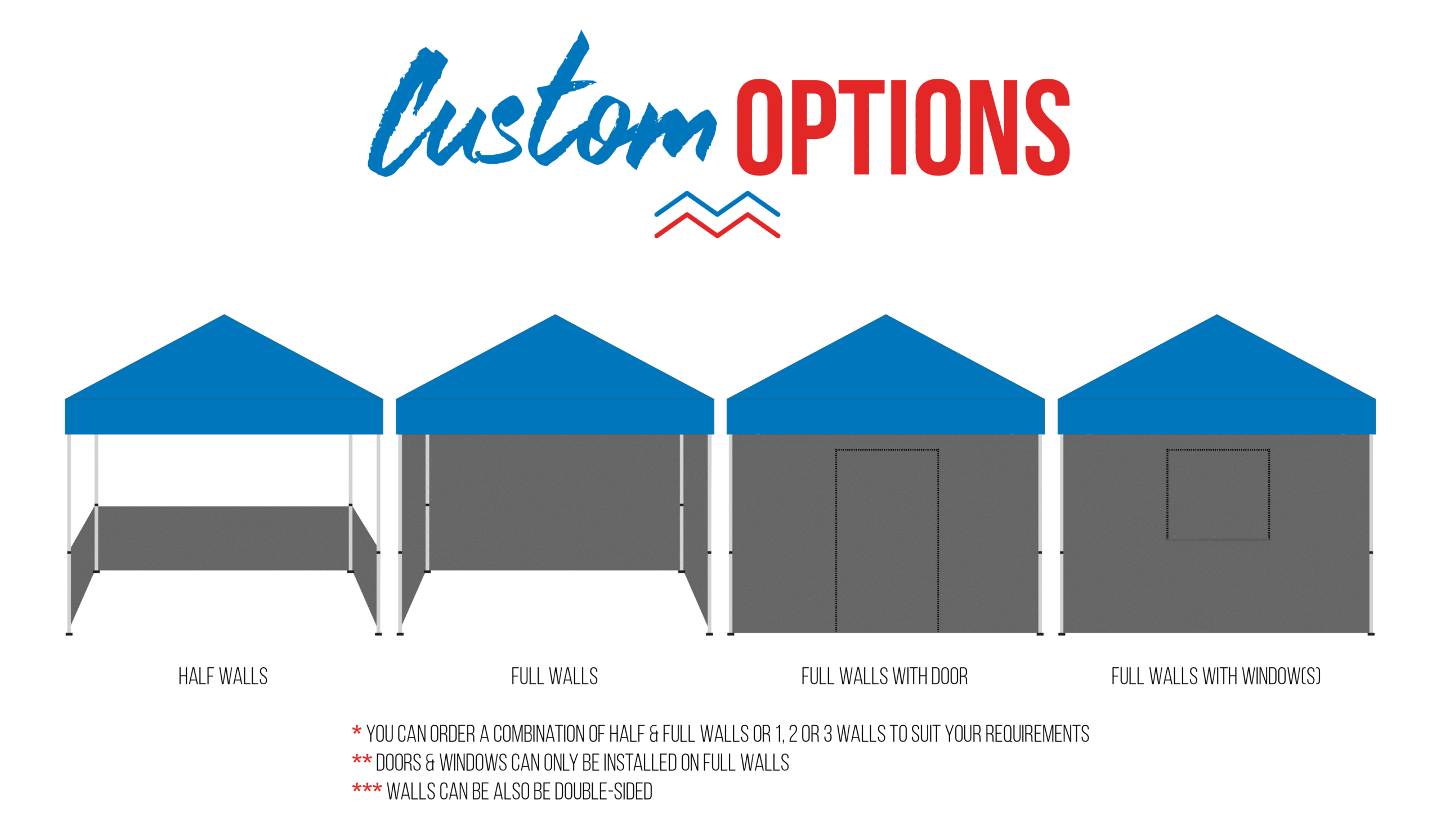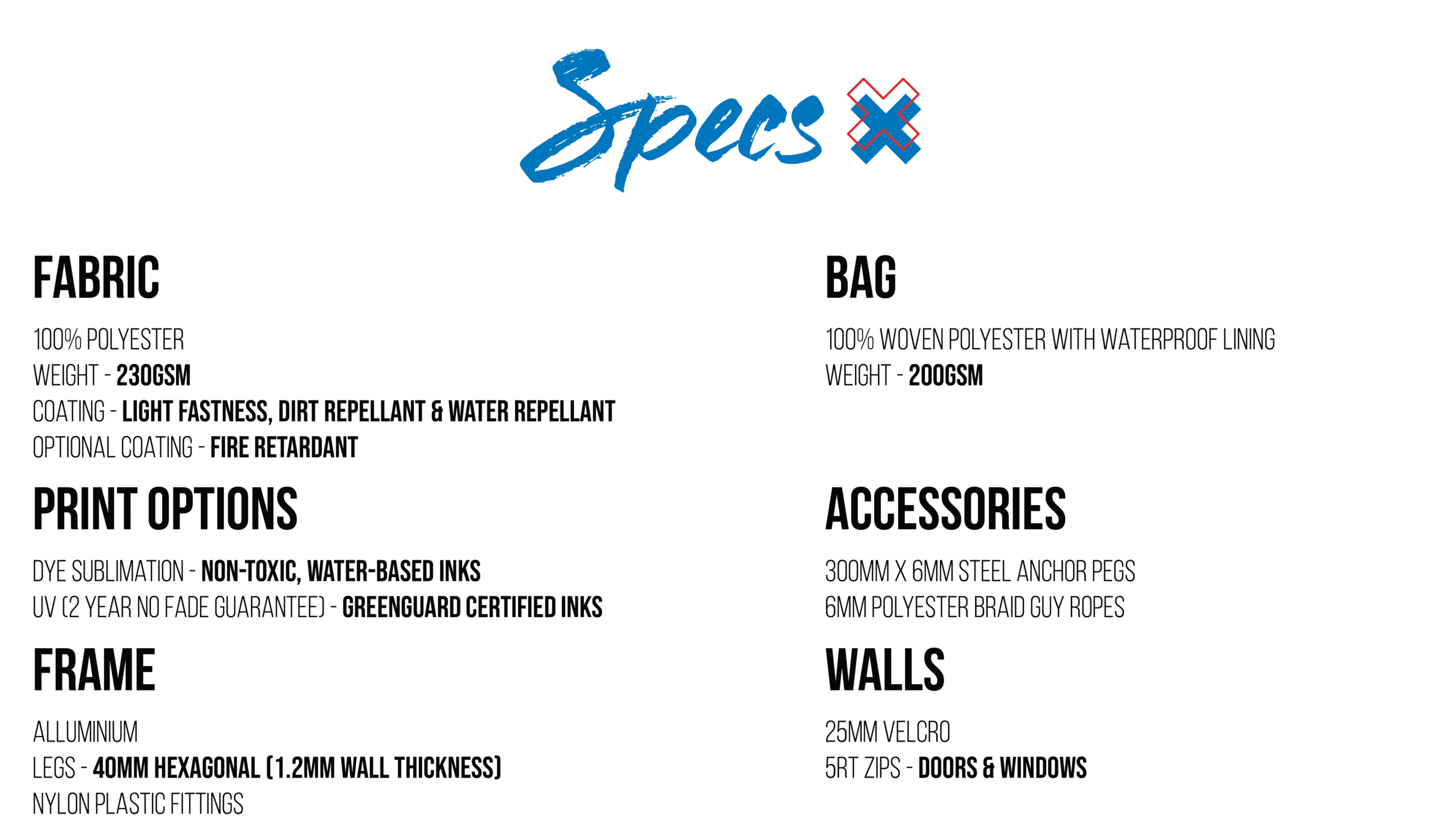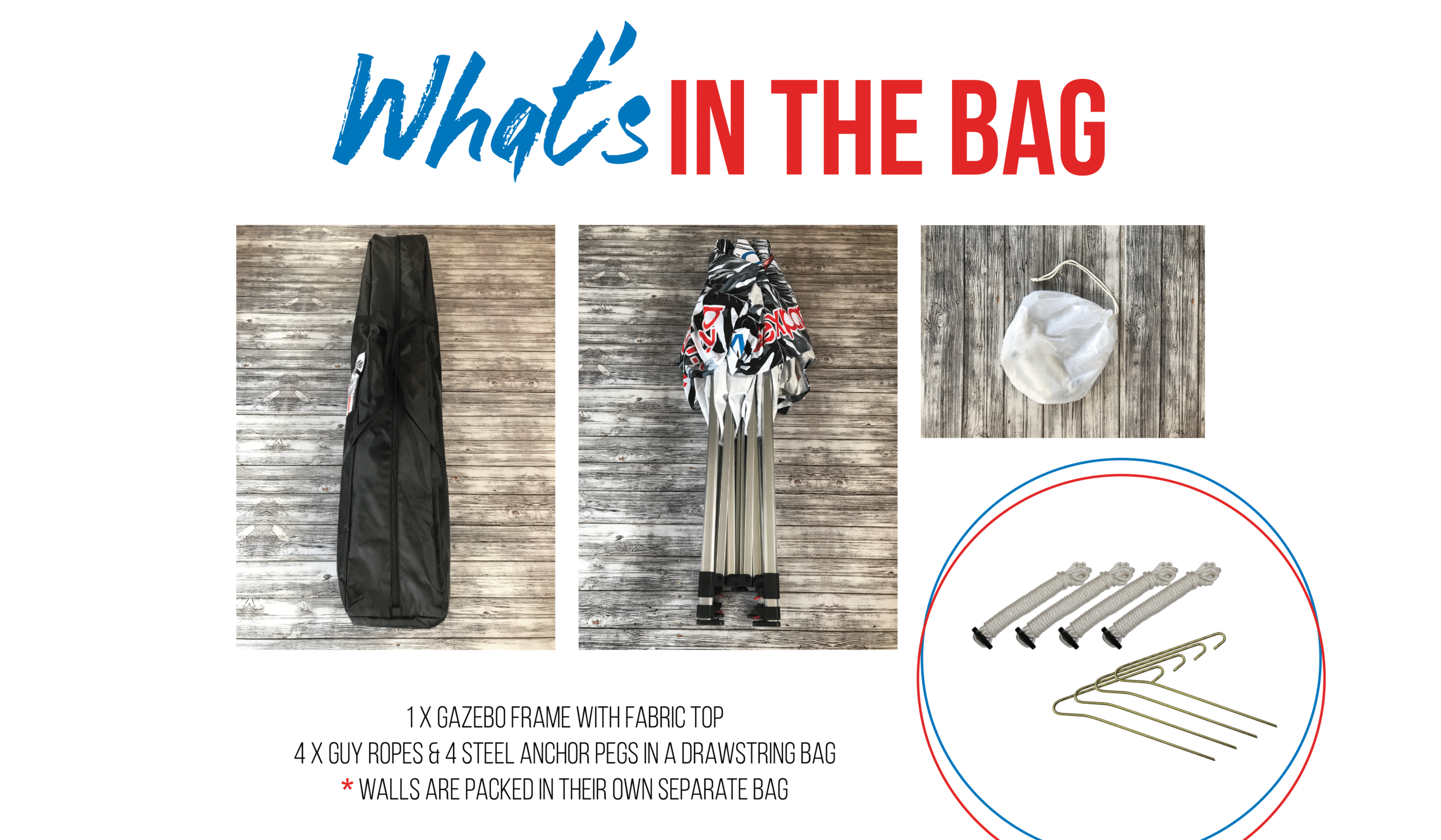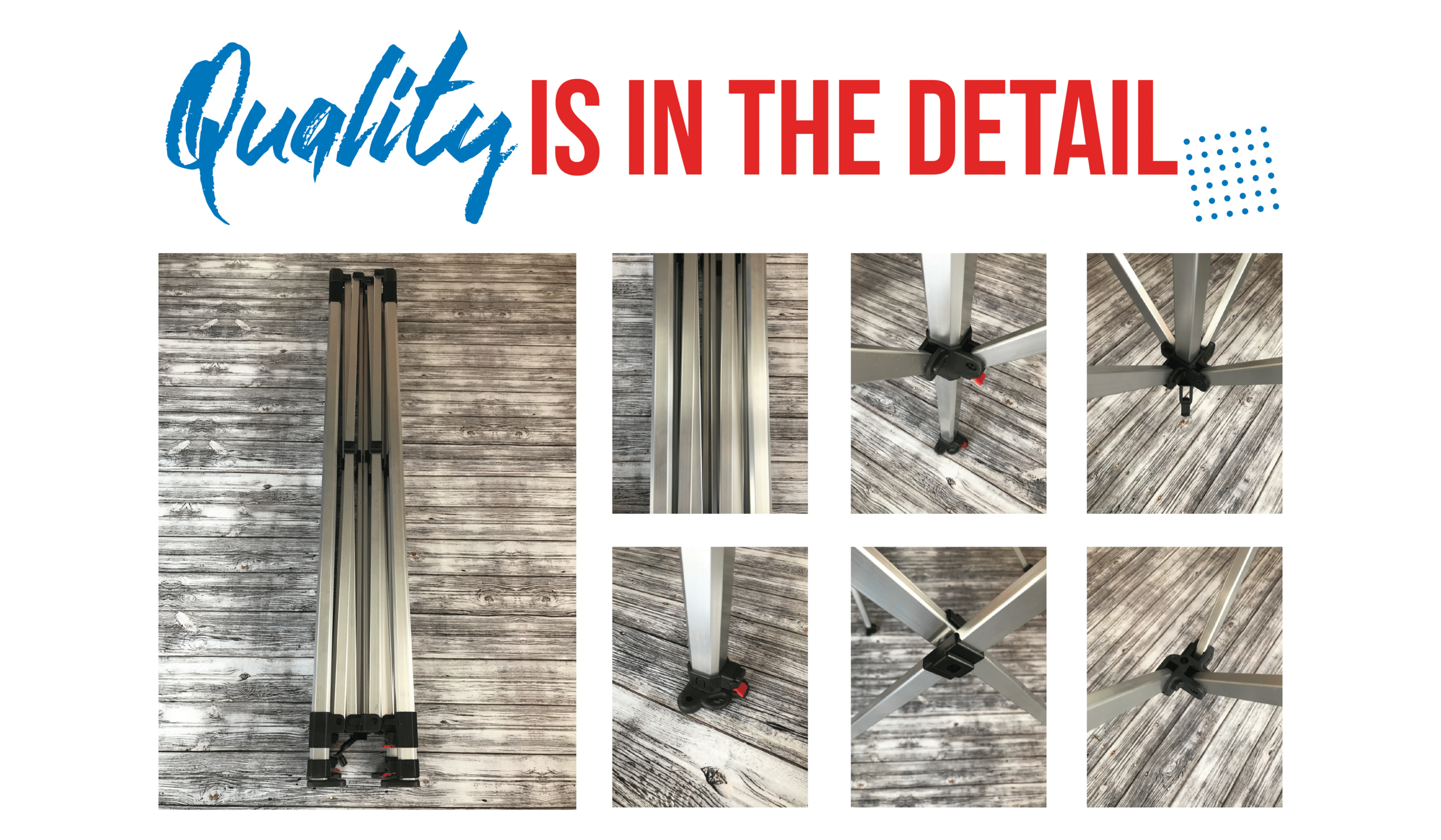 As with any product, you need to compare apples with apples. The same goes for branding and especially Gazebos. Not all Gazebos are the same, and this is even more evident when customers bring us competitor products to repair. Our high-quality, lightweight aluminium frames are complimented by our ultra durable fabric skins that exceed industry standards, and are coated with a water repellent, light fasteners and dirt repellent to ensure your brand continues to look its' best at all times.