When it comes to building an instantly recognisable and memorable brand, it's all about consistency. Developing a consistent brand starts with creating a brand style guide. A brand style guide takes the heart and soul of your brand and translates it into design rulebook that explains how your brand must present itself to the world through its' logo, font, colour palette, photography, etc.
Creating a brand style guide allows you to provide a consistent experience for both your staff and your customers, through all your brand's touchpoints. Consistency helps you build brand recognition and trust with your customers and that trust is what's going to encourage customers to want to work with you. Customers learn to recognise your brand because of the consistency across your messaging (written and visual). Whether it's through your website, blog, packaging materials, event branding, brochures, advertising or your social media channels, these guidelines allow you to control how people perceive and experience your brand, and therefore ensure that perception and experience stays consistent across all channels and aligns with your brand identity.
There's a common misconception that brand style guides are exclusively for large, established brands. A lot of these brands are where they are today because of the investment made in the beginning – not necessarily a monetary investment but taking the time to forge a consistent brand.
Brand style guides can be as extensive and detailed as you'd like. From your promotional gifts right down to the font your staff use for all email communication. For now, we're going to keep things simple and focus on the key elements that make up your brand style guide. Once you have this solid foundation in place, you can grow your style guide from there.
A basic brand style guide should include the following: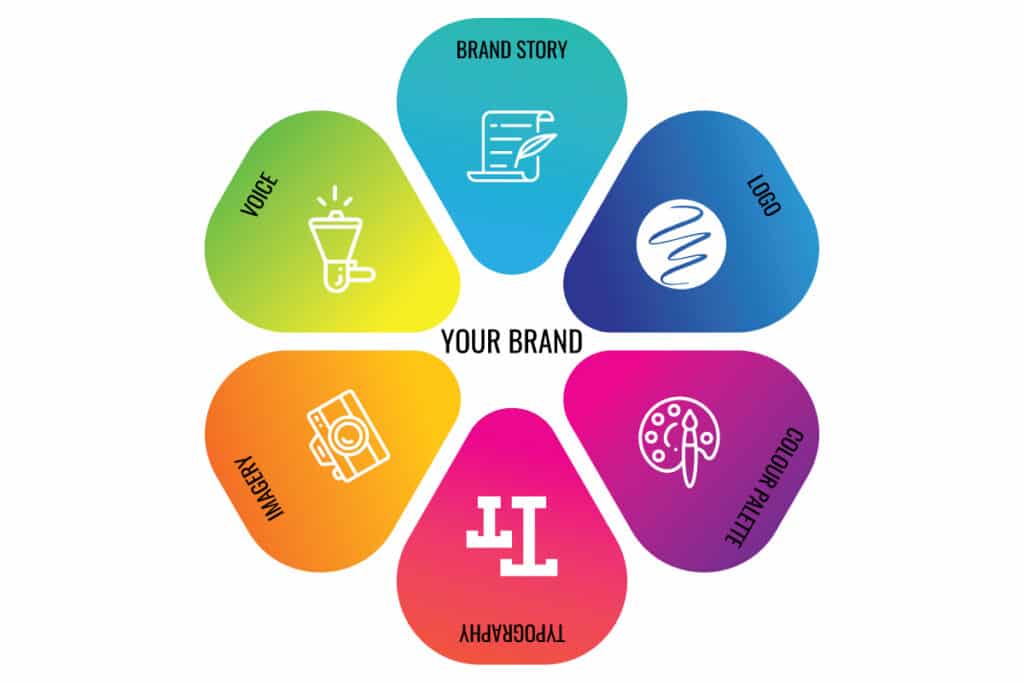 An intro about your brand – Brand Story
Logo usage (include approved variations and where to use them)
Colour palette
Brand fonts – Typography
Imagery guidelines
Brand voice
Now that you have a better understanding as to why you should have a brand style guide, let us share some tips on how to put one together.
Top Tip: Find inspiration in brands you relate to or aspire to be like. Here are a few examples of style guides that we really like. Some are simple and others, really detailed.







It's time to define the look & feel of your style guide and start pulling elements together from your research. Just remember, what works for one brand may not work for yours. This exercise is simply designed to inspire you. Look at what's worked for your brand in the past and pair it with the inspiration taken from other brands. At the end of the day, your brand needs to be unique and this is this ideal platform to portray this.
Brand Story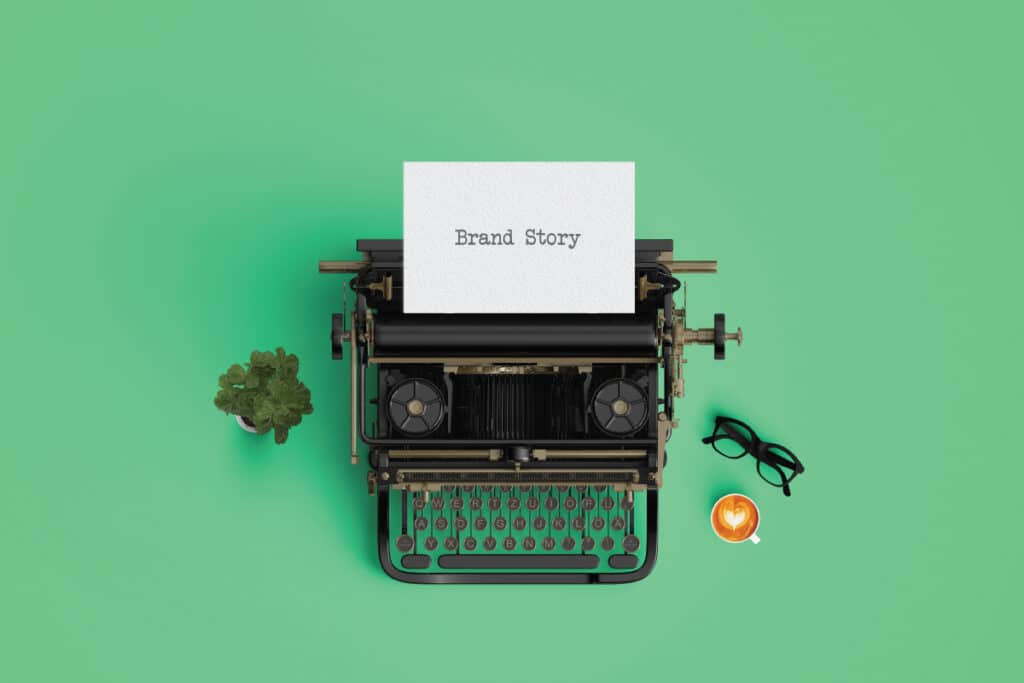 Imagine no one has heard of your brand before… Use this platform to introduce your brand to the world. There are 5 key brand components that you can use here – mission, vision, audience, personality and values. It's not essential to use all these components in your brand story but it helps people gain insight into how to represent your brand properly.
Top Tip: Use your brand story in the "About Us" section of your website.
Logo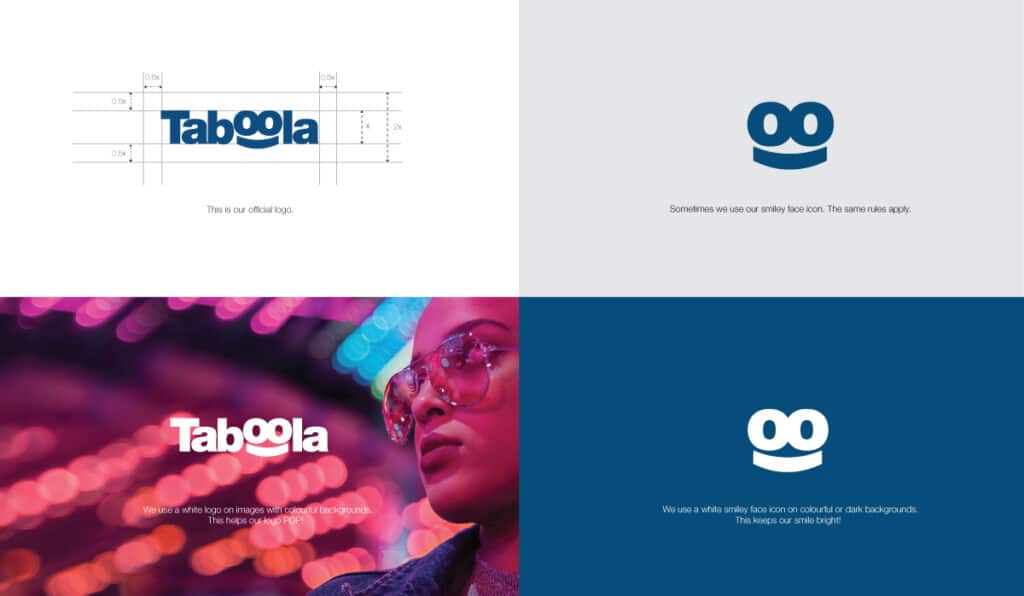 This part of your style guide, allows you to communicate how your logo gets used (and not used). From size, spacing, colour variations and what not to do, it's important to cover every aspect of logo usage and the environments in which they can be used in to ensure your brand isn't represented incorrectly.
Colour Palette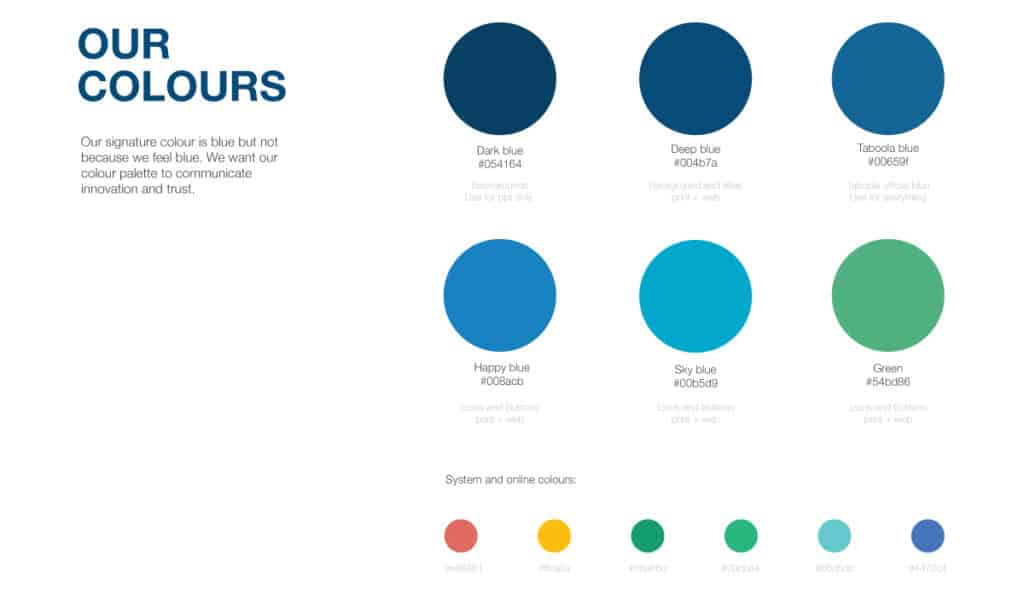 A colour palette is vital in creating a consistent look & feel. It doesn't simply just cover the colours that appear in your logo but every aspect in which your brand is communicated across various mediums. Be sure to illustrate different hues for backgrounds, fonts, as well as a neutral and a bold hue.
Top Tip: Pantones and CMYK values are for printing, whereas RGB is for screens and HEX codes are for web pages.
Typography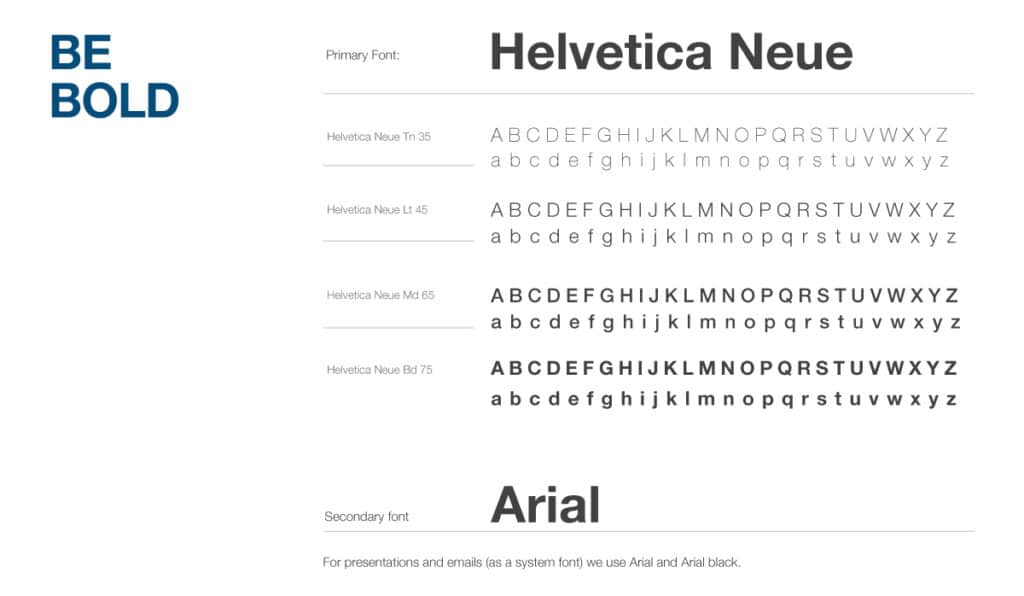 When choosing the typography for your brand, it's important to use a different font from that of your logo, as the contrast will help it stand out better.
Top Tip: Some brands stick to a single typeface and others choose 2 that compliment each other. Be sure to do research if you're going with the latter – not all fonts look good together.
Either way… No matter how simple or complex your typography is, make sure it's used in all the right ways by explaining the choice and giving clear instructions for use. This includes alignment and spacing.
Imagery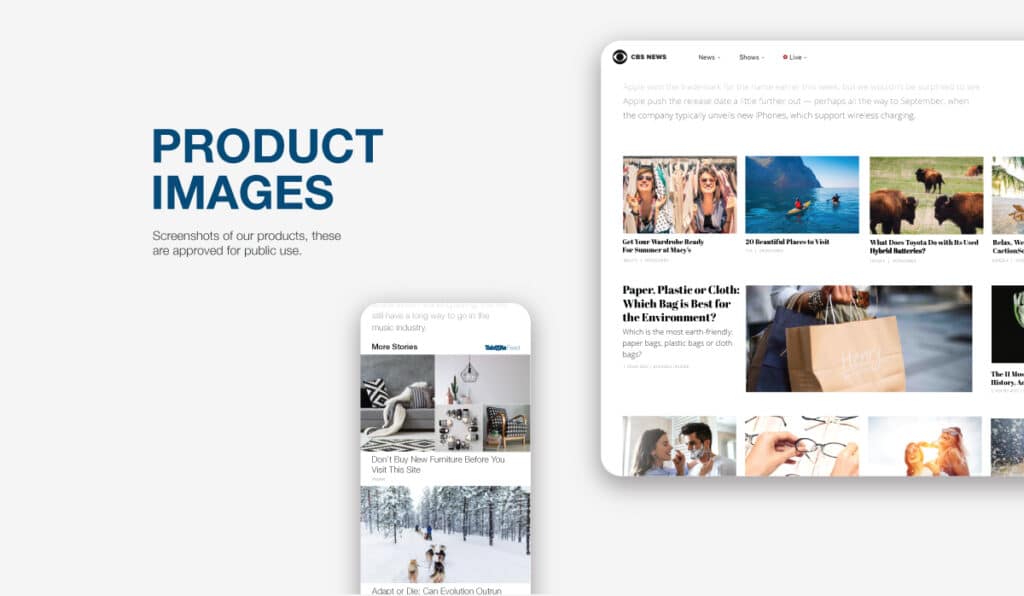 The imagery section will help guide people in the right direction by illustrating the types of images that must or can be used with your brand. It's important to illustrate as many examples as you can of past campaigns. Whether is print media, digital or social media, the objective is not to add more approval to-do's for you.
Top Tip: If you don't have examples of what you've done in the past, use examples from brands that you aspire towards or create a mood board. This will give your team direction in terms of the style you want your brand to align with.
Brand Voice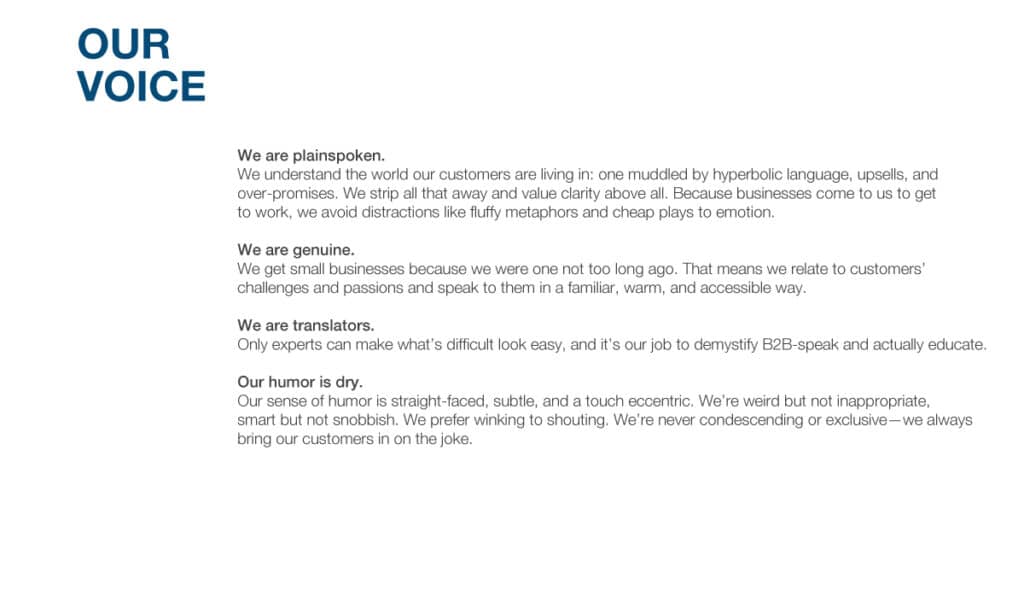 This is something that doesn't typically appear in style guides but it's good to include, much like your brand story. Paired with your brand story, your brand voice gives customers a more wholistic idea of the type of brand you are. For instance: Are you formal & corporate or humorous & playful? Use adjectives that describe your brand personality. The words you choose throughout your Marketing channels, needs to reflect your brand voice.
Top Tip: Offer examples of words you "Do" and "Don't" like. Customers or clients? Family or staff?
Now these 6 elements form the foundation of any brand style guide but there are additional elements that can be included, but this all depends on your brand and how extensive you would like your guide to be.
Here are some examples of other elements you can include in your brand style guide:
Social Media
Website Banner Ads
Corporate Stationery (business cards, letterheads, invoices, email signatures)
Brochures
Packaging
Advertising (print and digital)
Point of Sale
Now this isn't an exact science and consistency is key, but it's equally important to be flexible in the beginning. If something isn't working for your brand, you need to be willing to change it and if your brand grows and evolves, your branding needs to grow and evolve with it too. Keep tweaking until you have a brand that's performing.