The WondaSign is somewhat of a unicorn in the event branding world. This mythical creature combines all the benefits of a Pull-Up Banner, with 360 degree visibility, lighting to add the wow-factor, lightweight, easy to setup and a range of versatile applications.
We now live in a society with an ever-decreasing attention span, so it's more important than ever to capture your customer's attention. We designed the unique WondaSign range for brands that challenge the status quo and thrive off pushing the boundaries, by offering a product that not only excites the senses, but one that provides a complete event branding solution.
WONDASIGN SHOWCASE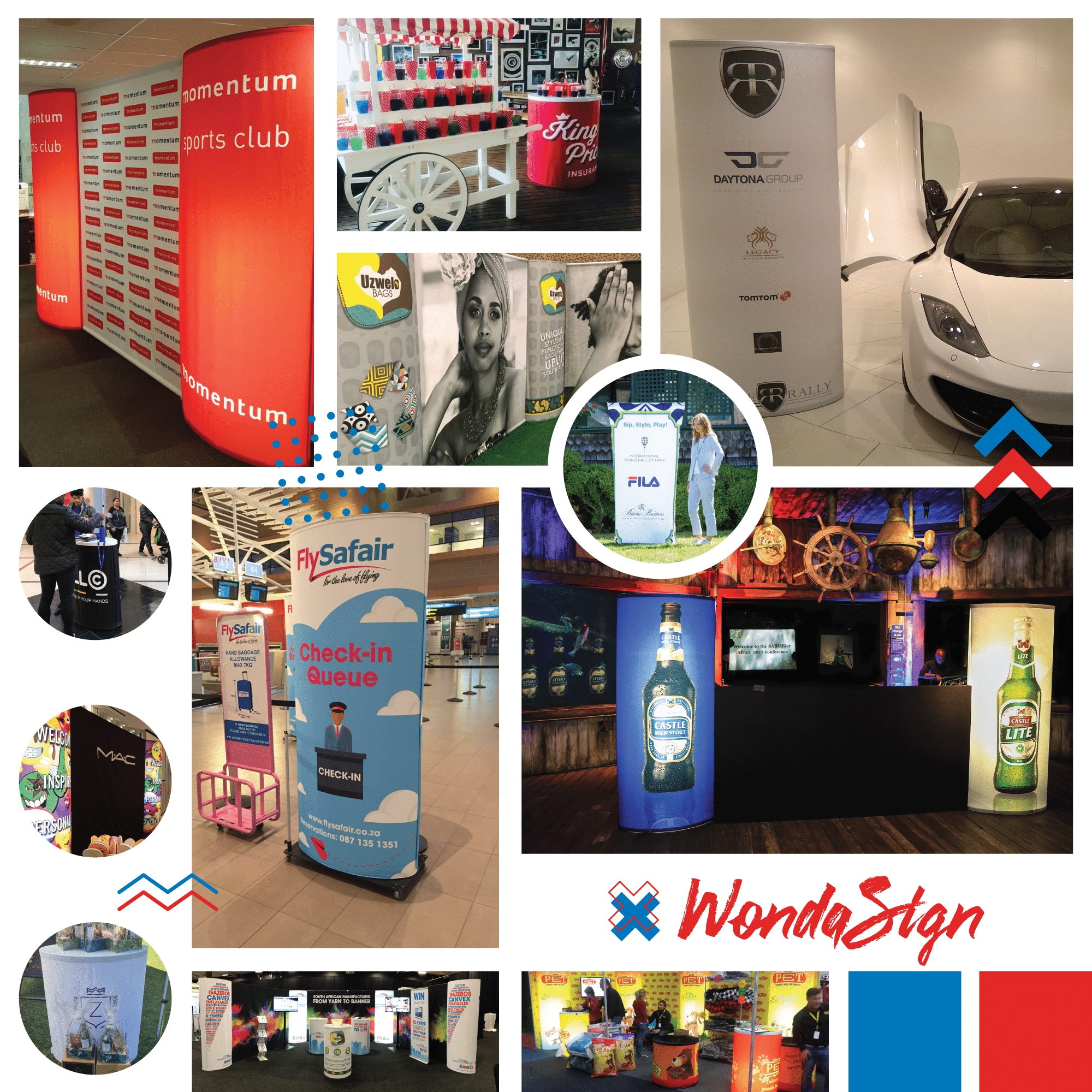 As you can see, the uses for a WondaSign are near endless. From an instant exhibition stand or media backdrop to a product sampling station or a unique way to promote your brand, WondaSigns are the Swiss army knife you should never attend an event without. Now let's take a deeper look into what makes this product so amazing…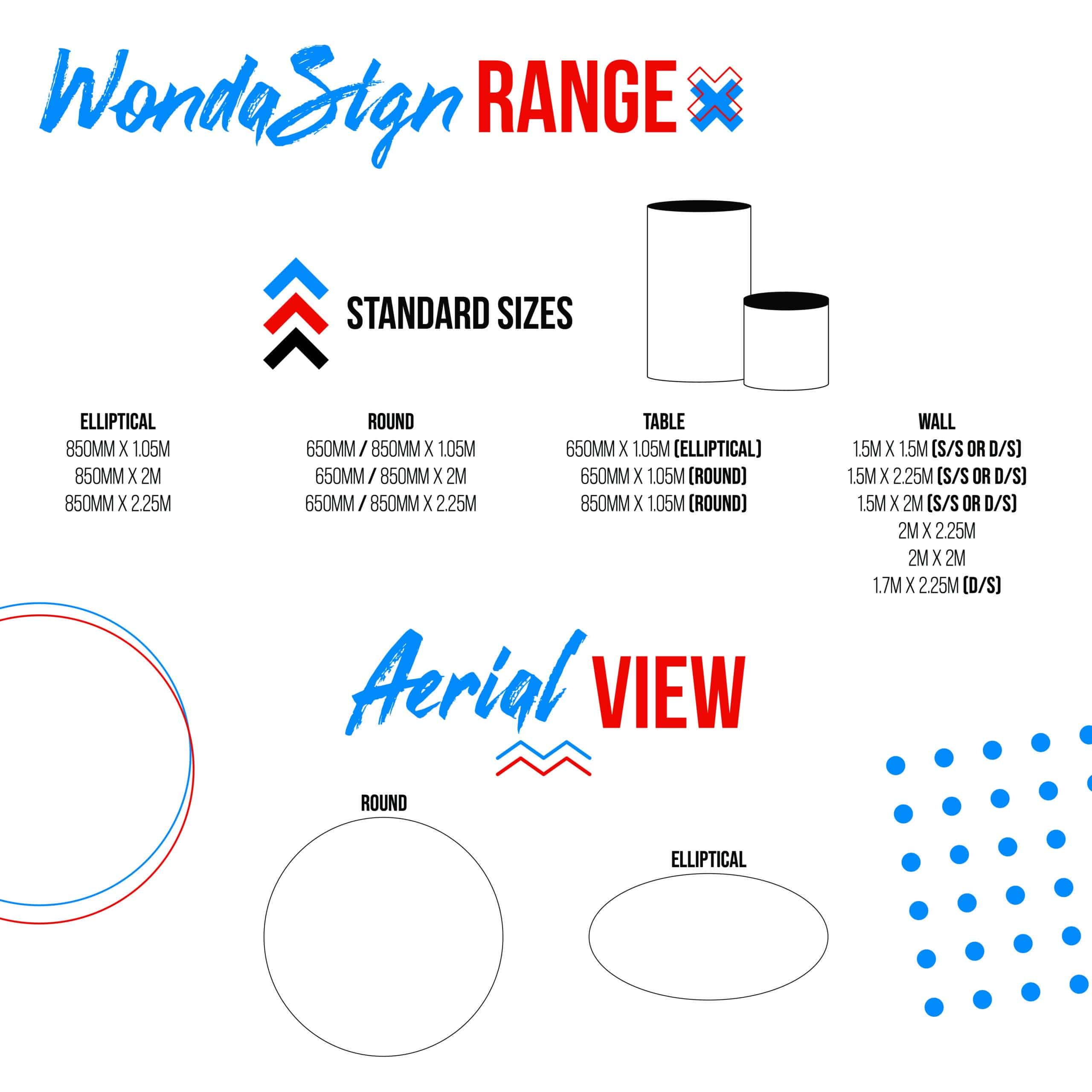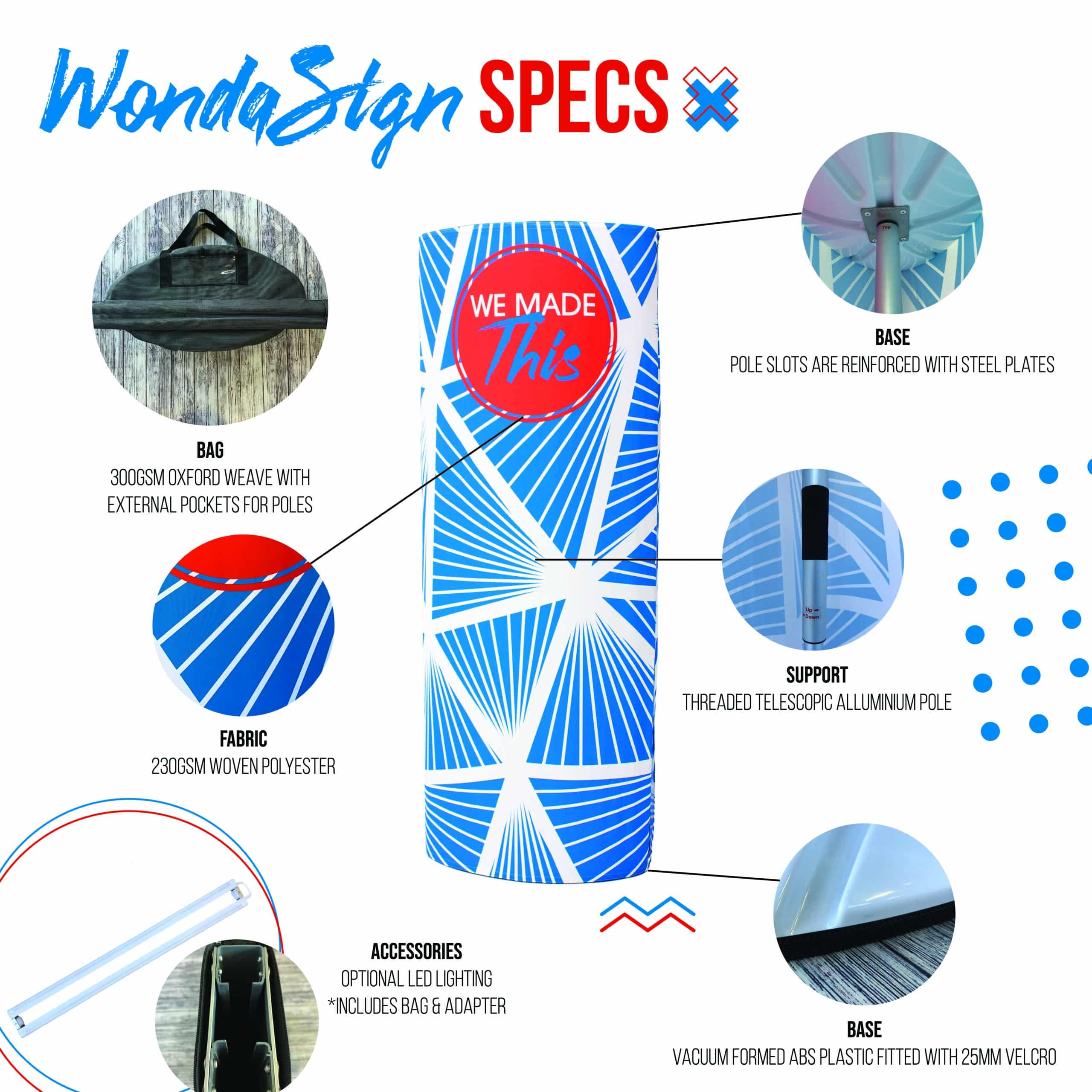 WONDASIGN DISPLAY – EVENTING MADE SIMPLE
When you think of exhibitions and trade shows, it usually consists of vendors that seemingly have an insurmountable budget to create bespoke displays that more often than not, end up in a skip once the event is over. Then there's everyone else… Those that try their utmost to stand out from all the white-walled clutter that is the traditional expo stand, with a very limited budget. Our WondaSign display system offers an instant mobile event stand that can be setup in mere minutes. Once the show is over, pack it all up and drive onto your next event. If your branding is targeted at a specific event, you can simply print new fabric skins and utilise your existing hardware without having to invest in a completely new setup.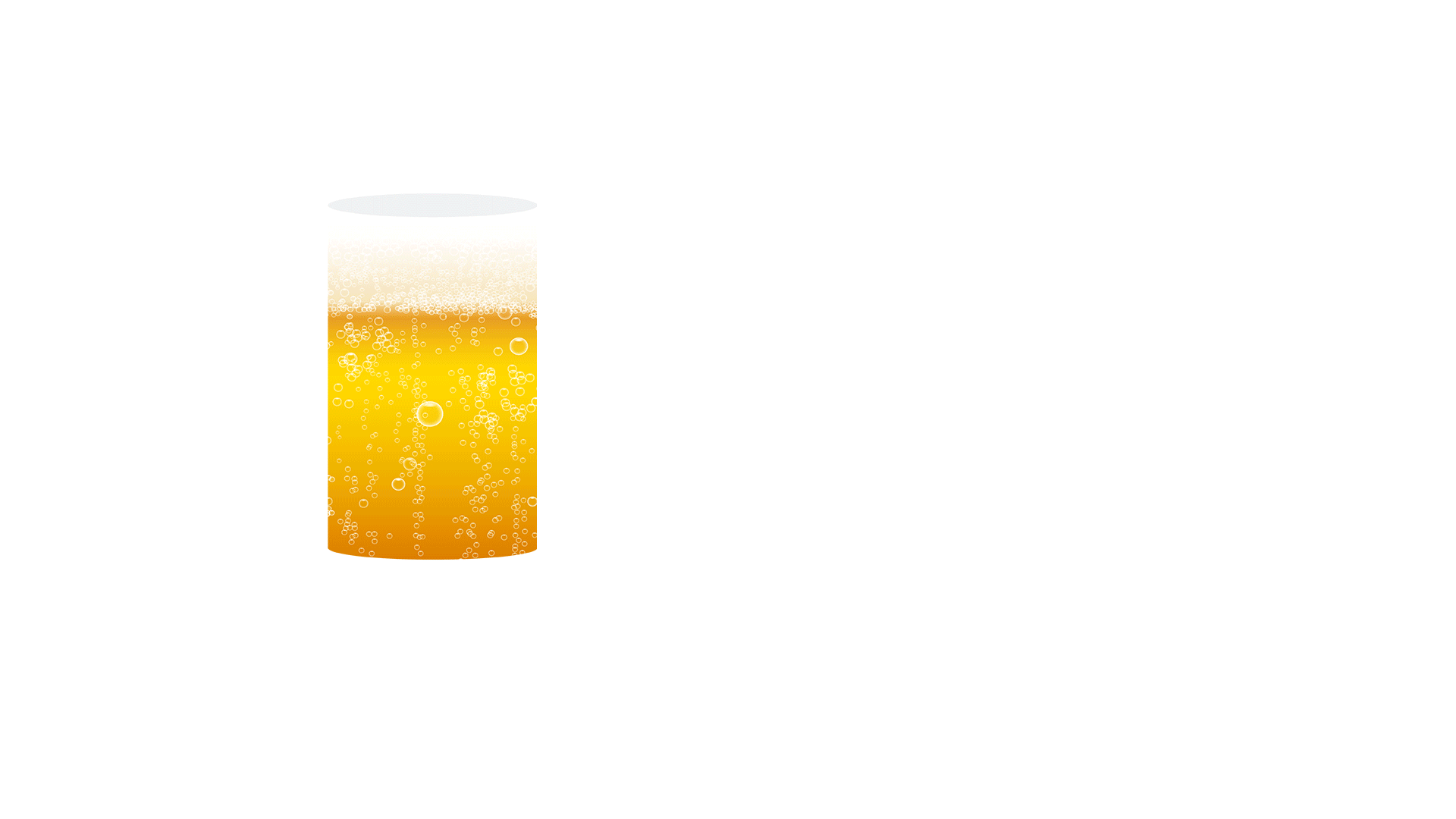 A Standard WondaSign display consists of 2 x WondaSigns (round or elliptical), a WondaSign Wall and a WondaSign Table (round or elliptical). For larger exhibition stands, you can simply add units to cover your desired space.

LIGHT UP YOUR EVENT
Just when you thought that our WondaSigns couldn't possibly get any more impressive, we turn it up to 11 (insert mic drop). All our WondaSigns come with optional LED lighting to truly bring that WOW factor!